Beautiful Bagged Mercedes C123 Coupe With AMG Body Kit From Thailand – Part 3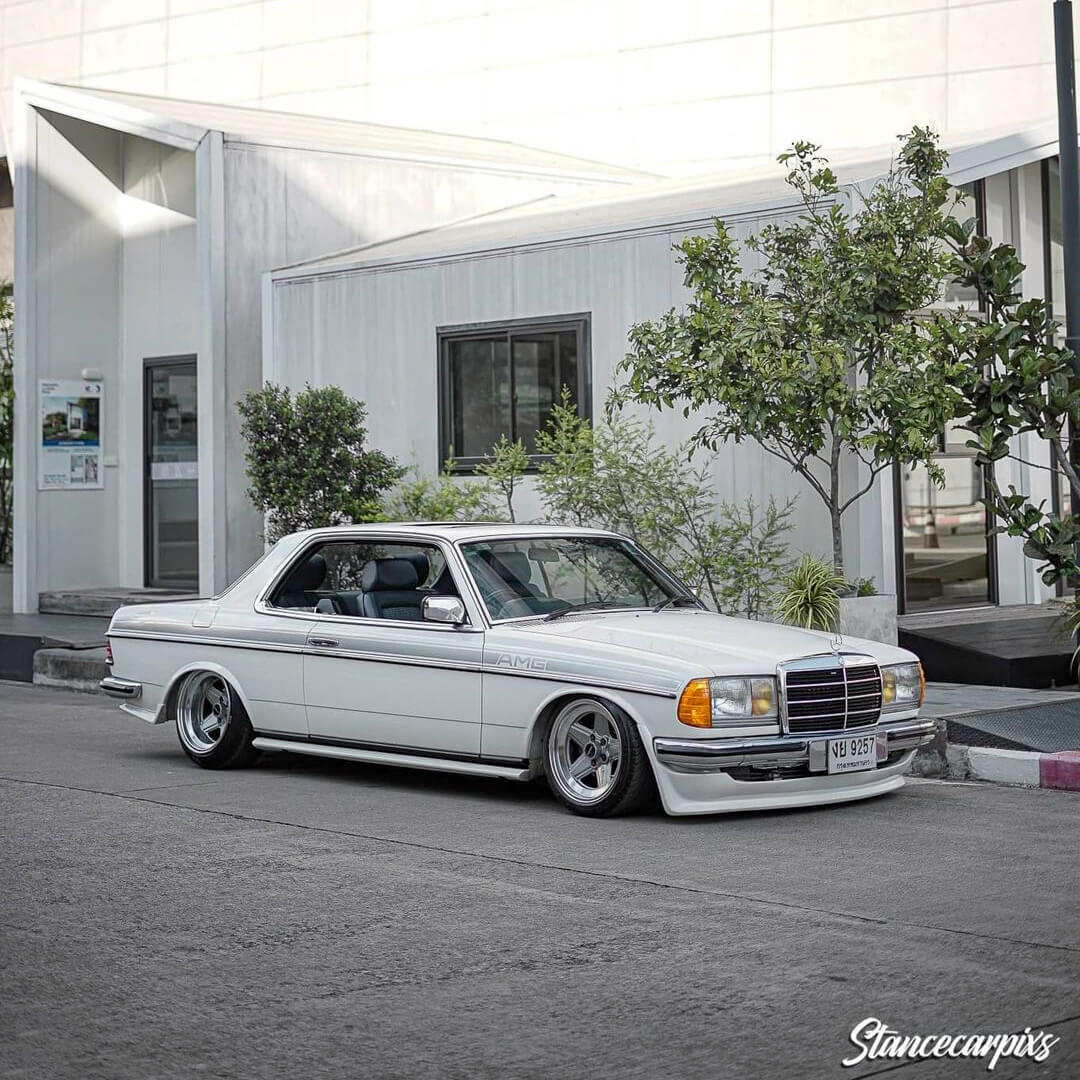 Continuing our previous article dedicated to a small privately owned European car collection from Bangkok, Thailand, we're taking an in-depth look at the 1980 Mercedes C123 owned and modified by Chet Sriprawatkun.
Being a long-term fan of European sports cars of the 80s and 90s, he's always had a soft spot for the Mercedes W123 body style, and formed his own vision of a perfect C123 Coupe build. As soon as he managed to find a proper example for his project, the modification process began.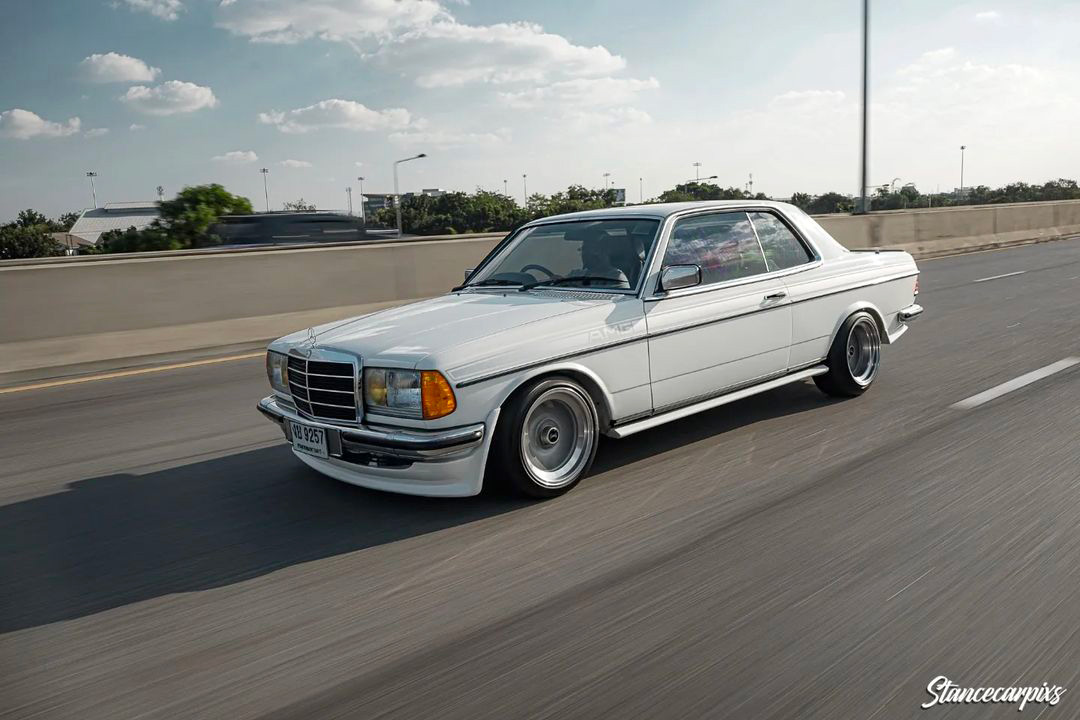 Being a sophisticated car guy and a creative mind, he's always looking for something different and doesn't mind it to be challenging, so no compromises on parts selection were made while putting the car together. Like many of us, the main things that he was focused on were the clean look and low stance.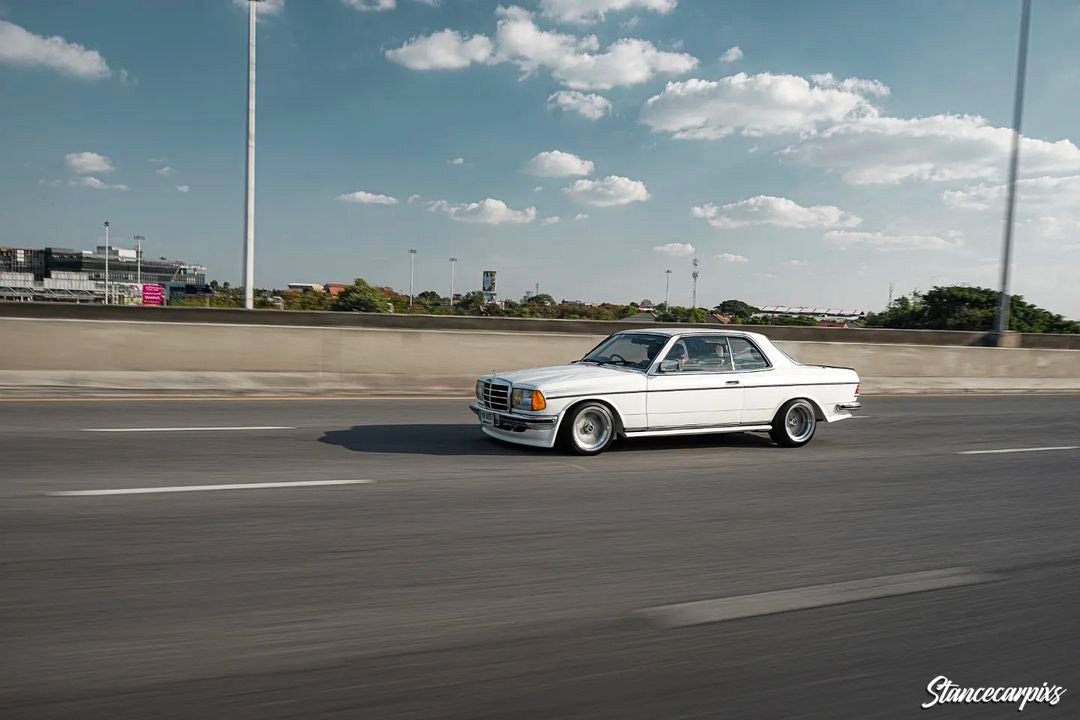 To restore the reliability of his C123 and make it more agile on the road it was decided to swap a Mercedes M104 320 engine in place of an old beater motor. It was painted in a stylish white color with the addition of AMG striping which looks perfectly period-correct.
Continuing the exterior theme you can notice an AMG front bumper spoiler, along with the side skirts and the rear lip. The original 80s-design Zender spoiler sits on top of the trunk.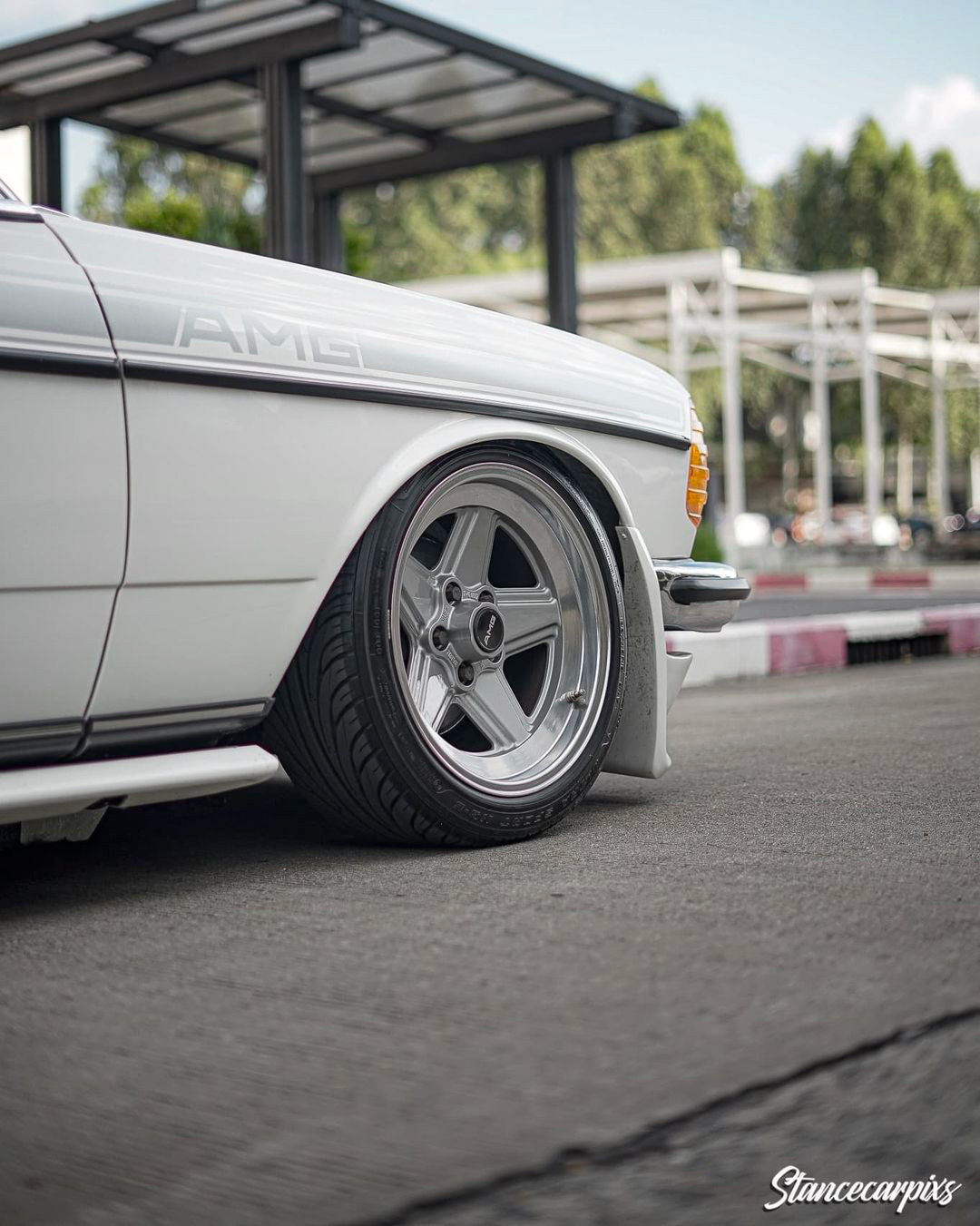 As you may have guessed from the extremely low clearance, this Mercedes C123 sits on a FeelAir air suspension and a set of staggered custom spec AMG wheels sized 16×8 up front and 16×10 on the back.
Inside you'll notice the stylish AMG steering wheel, classy Recaro seats.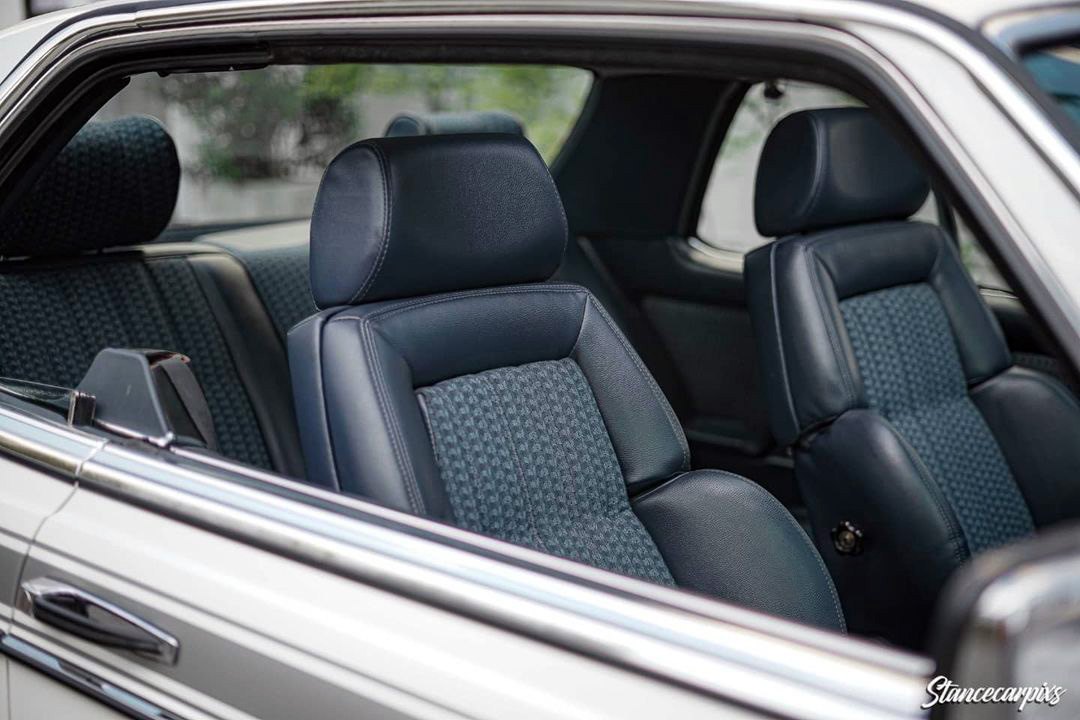 1980 Mercedes C123
Engine
Suspension
Rims and Tires
AMG 16″
Front 16×8 et+11
Rear 16×10 et-12.7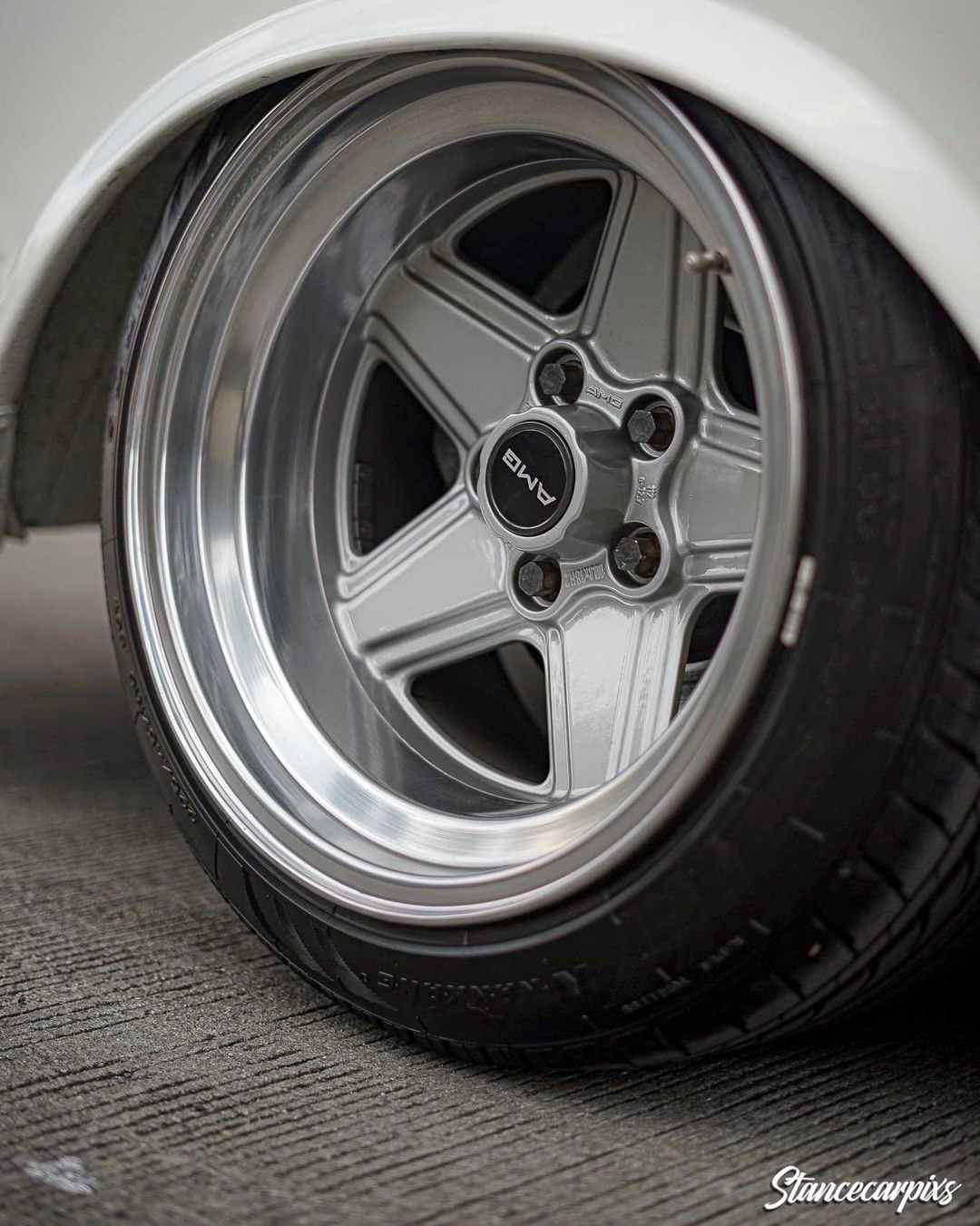 Exterior modifications
AMG front lip
AMG side skirt
AMG rear skirt
Zender heckspoiler
AMG steering wheel
Recaro classic seats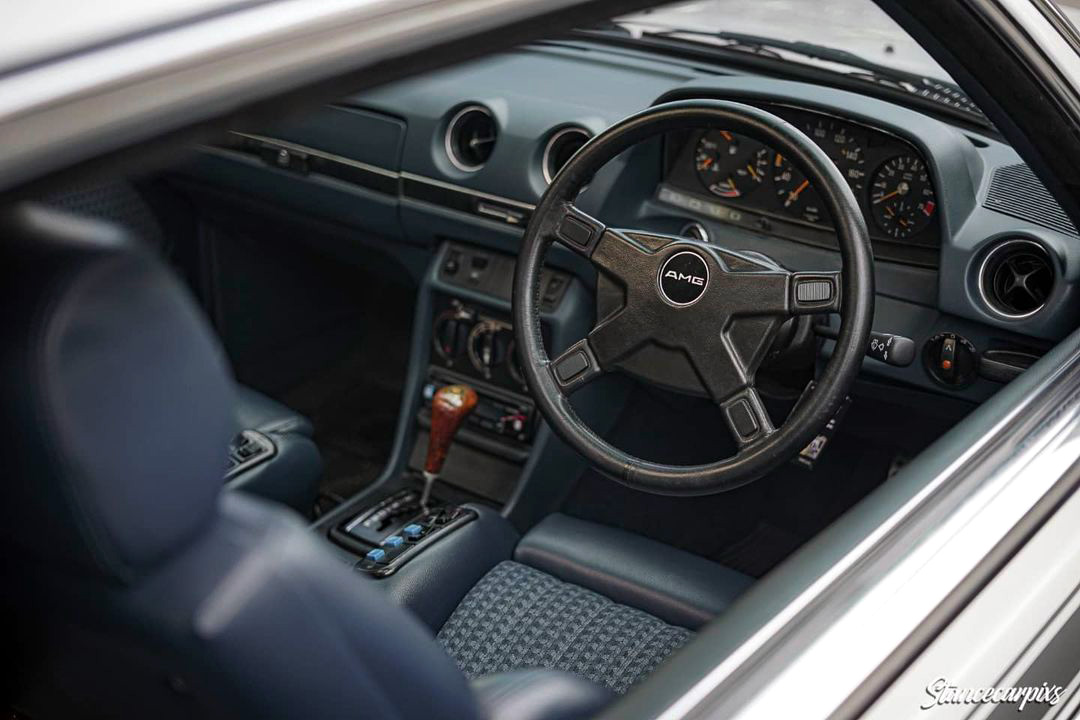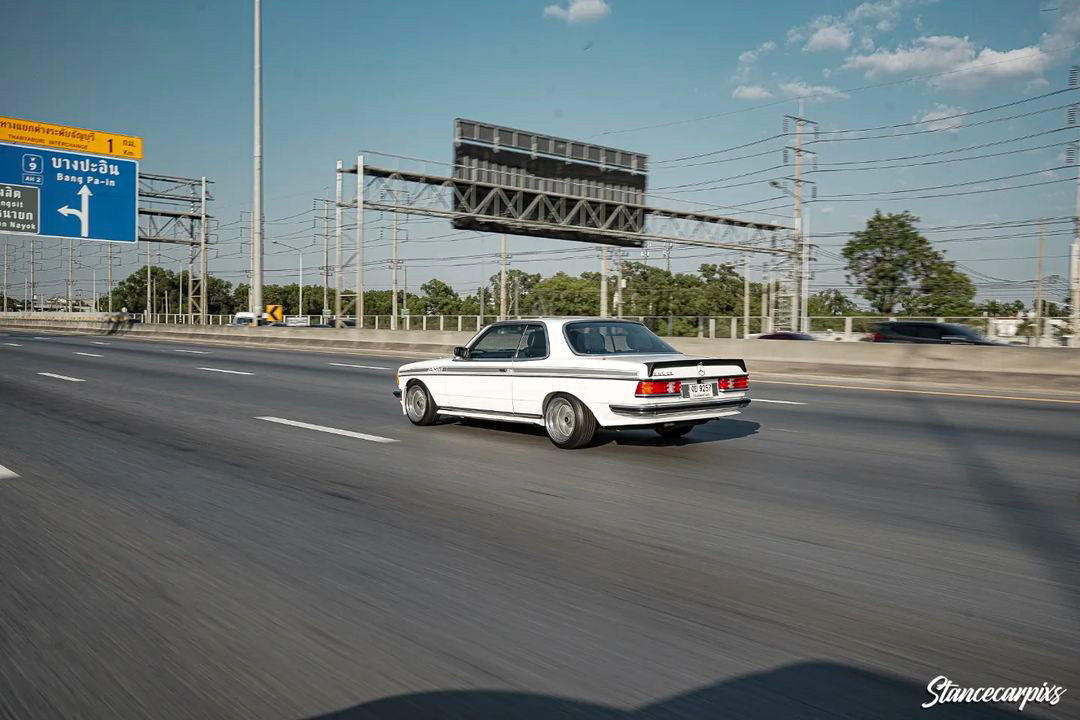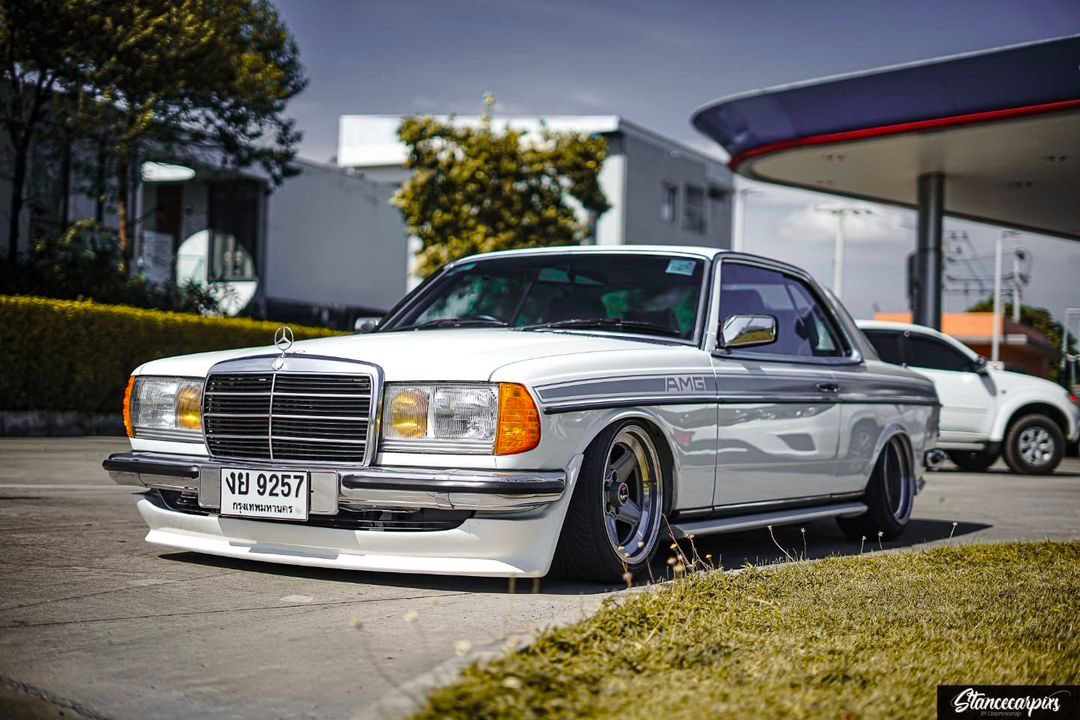 Watch the progress and find out more about this Mercedes C123 project by visiting the Instagram profile of the owner: @coronamafia!
Photos: @stancecarpixs
Stay tuned for more project reviews on Eurolism.com – Follow us on social media, and share this write-up if you enjoyed reading it!
Matt Grabli
Matt is an automotive writer and journalist with more than 10 years of experience in the field of aftermarket modifications. He enjoys the diversity of the modern European car culture and appreciates it in every aspect.