Stanced BMW E34 Touring with M5 Engine Swap and Air Suspension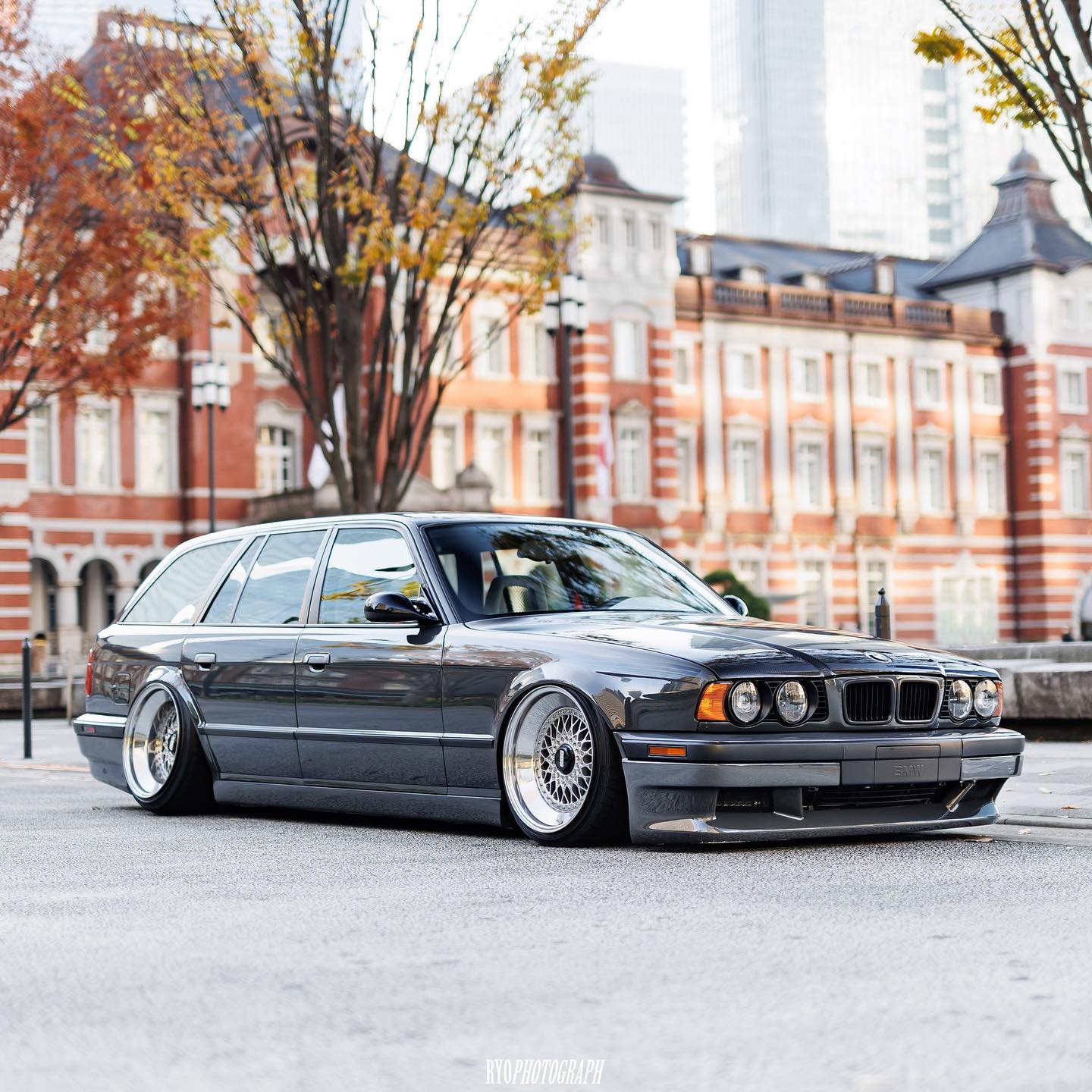 Photography by Ryo Kato
BMW 5-Series E34 is hands-down one of the most iconic BMW models of the late 80s – early 2000s. With its incredibly balanced shape and sophisticated design, it became the quintessence of BMW styling that is appreciated by car people around the world. While sedan was the most popular body style of the E34, Touring models were not as widespread even in Europe, although they had that unique wagon vibe that made them really special.
This beautiful stanced BMW 5-Series E34 Touring is owned and modified by Kiyoto Furuyama from Japan. Despite the clean OEM+ look of the car, it has a lot of stylish and functional upgrades.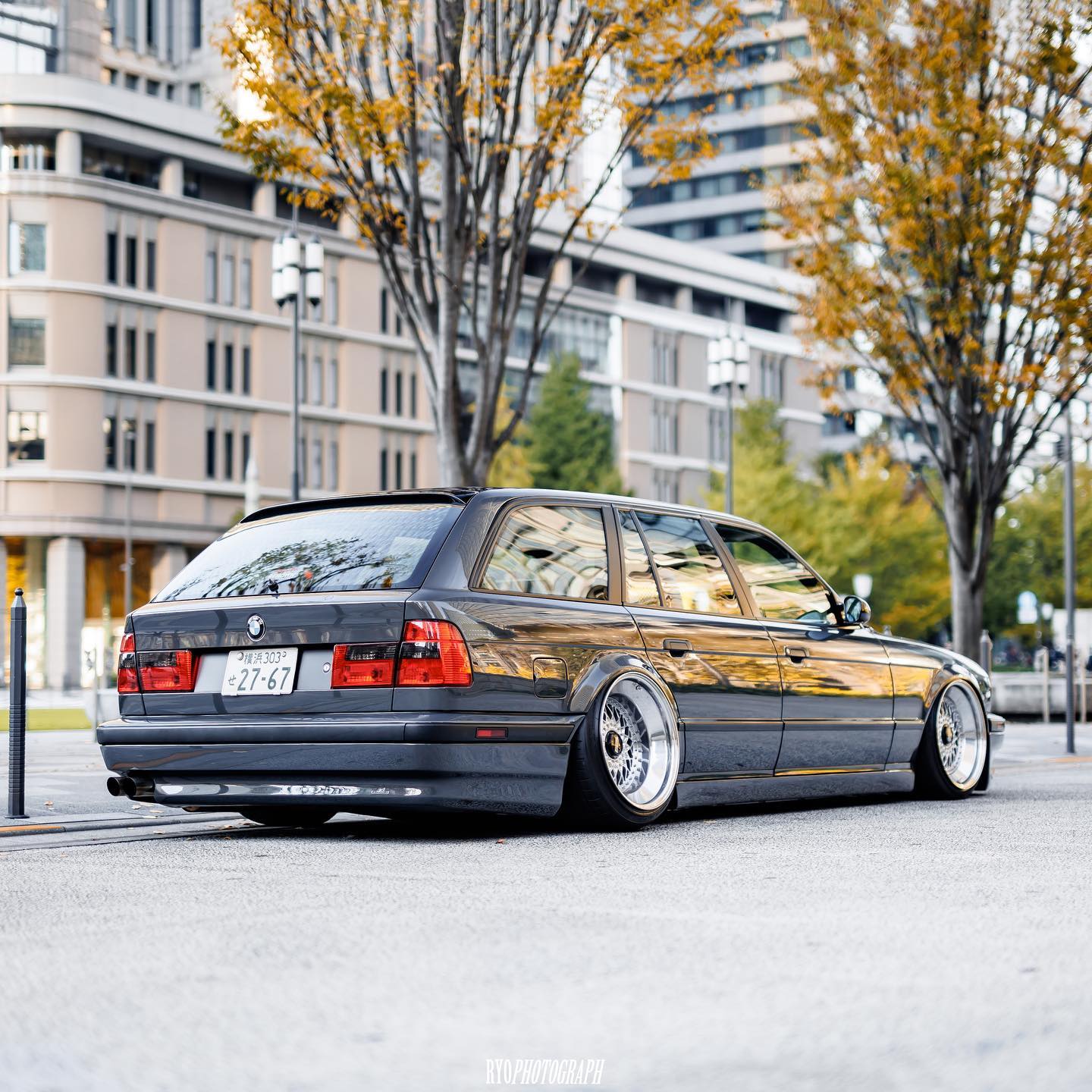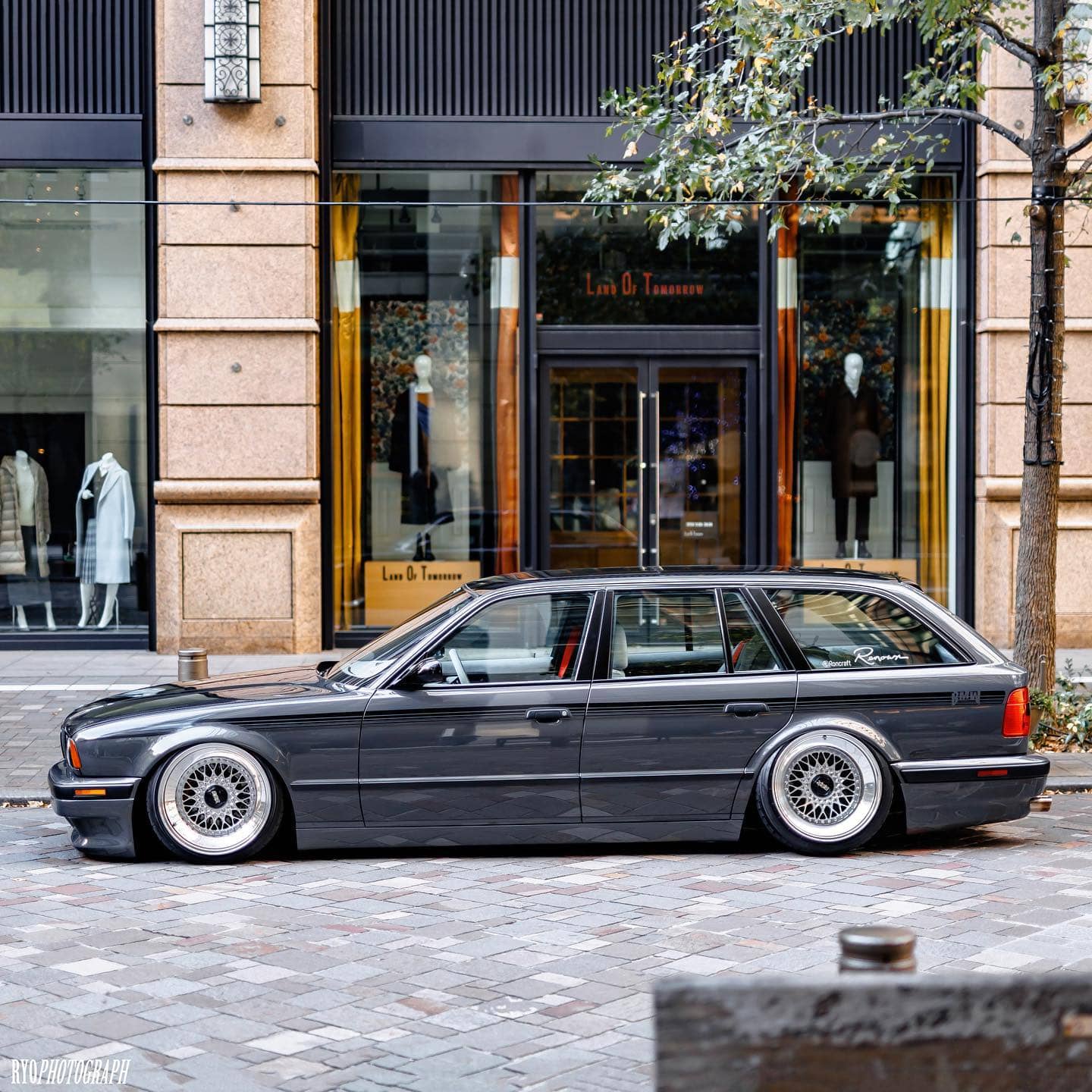 Engine
The car started life as a base 540i, but was later converted into a real M5. The original engine was swapped with an iconic S38B38 M5 3.8L inline 6-cylinder motor that produces pretty decent performance of 340HP, which makes this wagon feel light and nimble.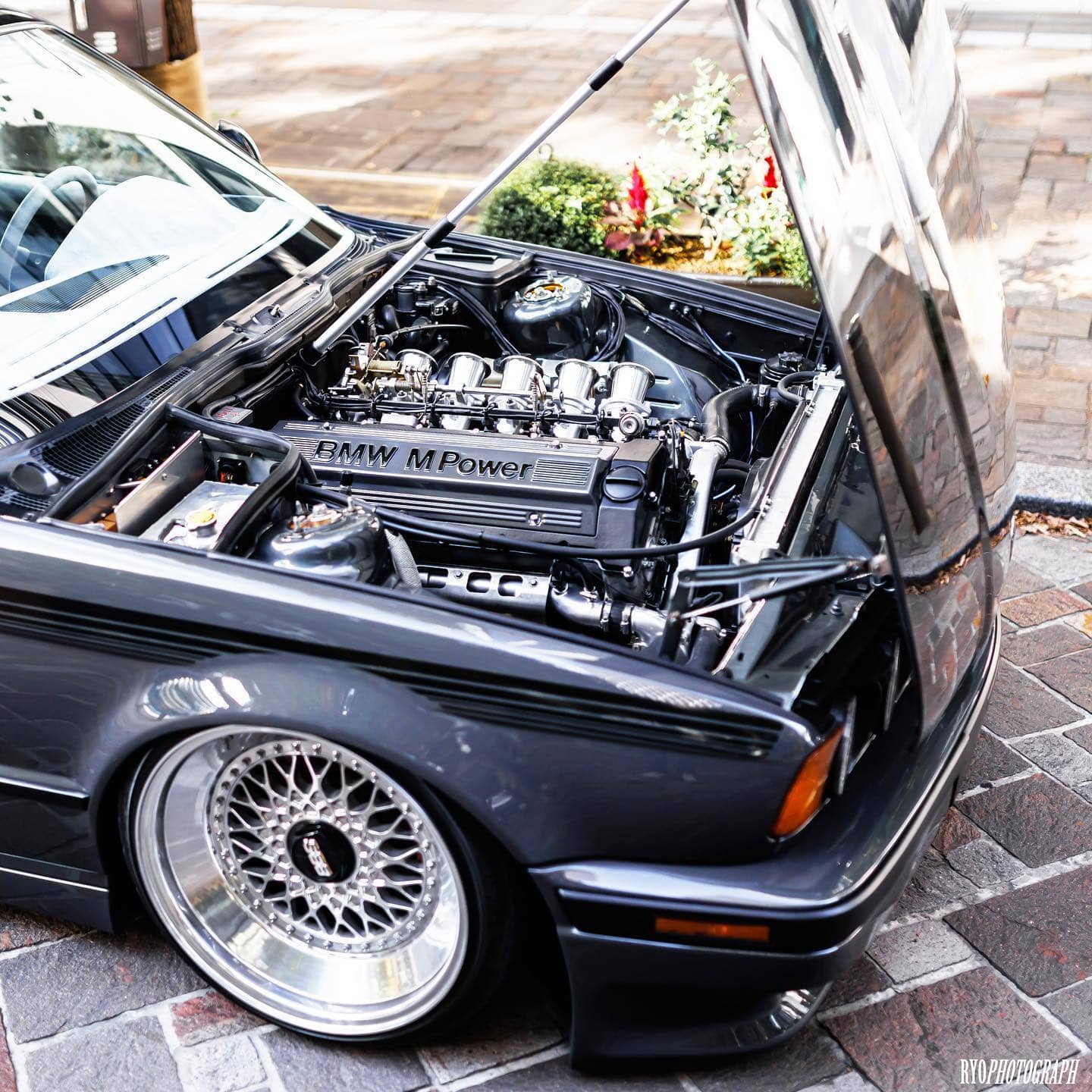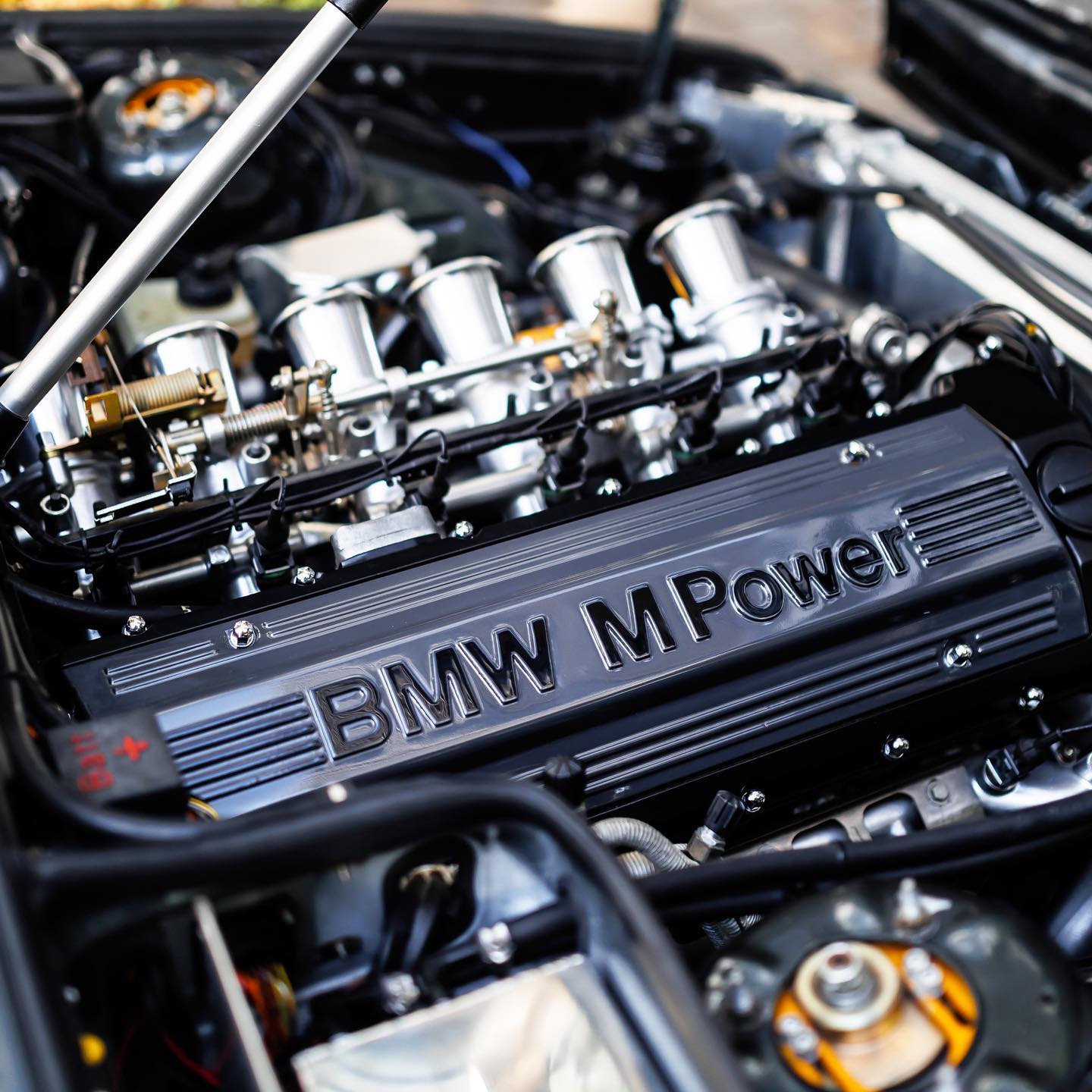 Exterior
Like any real M5 it features the M bumpers all around. The optics were swapped with American-style amber turn signal, reflectors, and red tail lights. Black pinstriping inspired by Alpina graphics, and a glance grey paint make the wagon look even more period-correct, although the carbon fiber hood and low flushed-to-the-ground stance give it a trendy modern touch.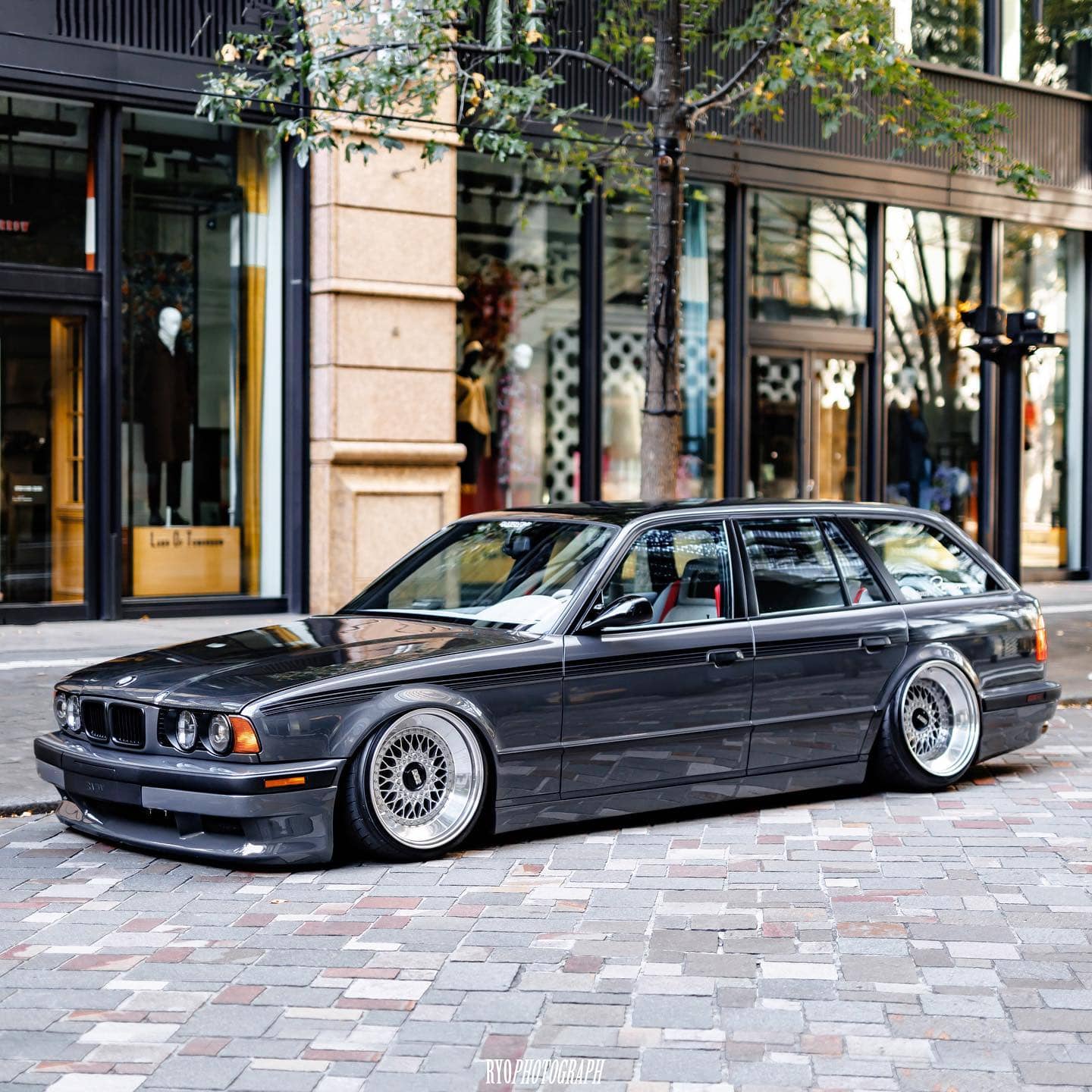 Wheels & Suspension
The station wagon sits low on Air Lift air suspension and a set of staggered 18" BBS RS rims with step lips that proved to be the best wheel choice for the BMW E34. Interesting fact, the original modular BBS RS rims came in the 16" and were converted to 18" with a help of new step lip outer barrel.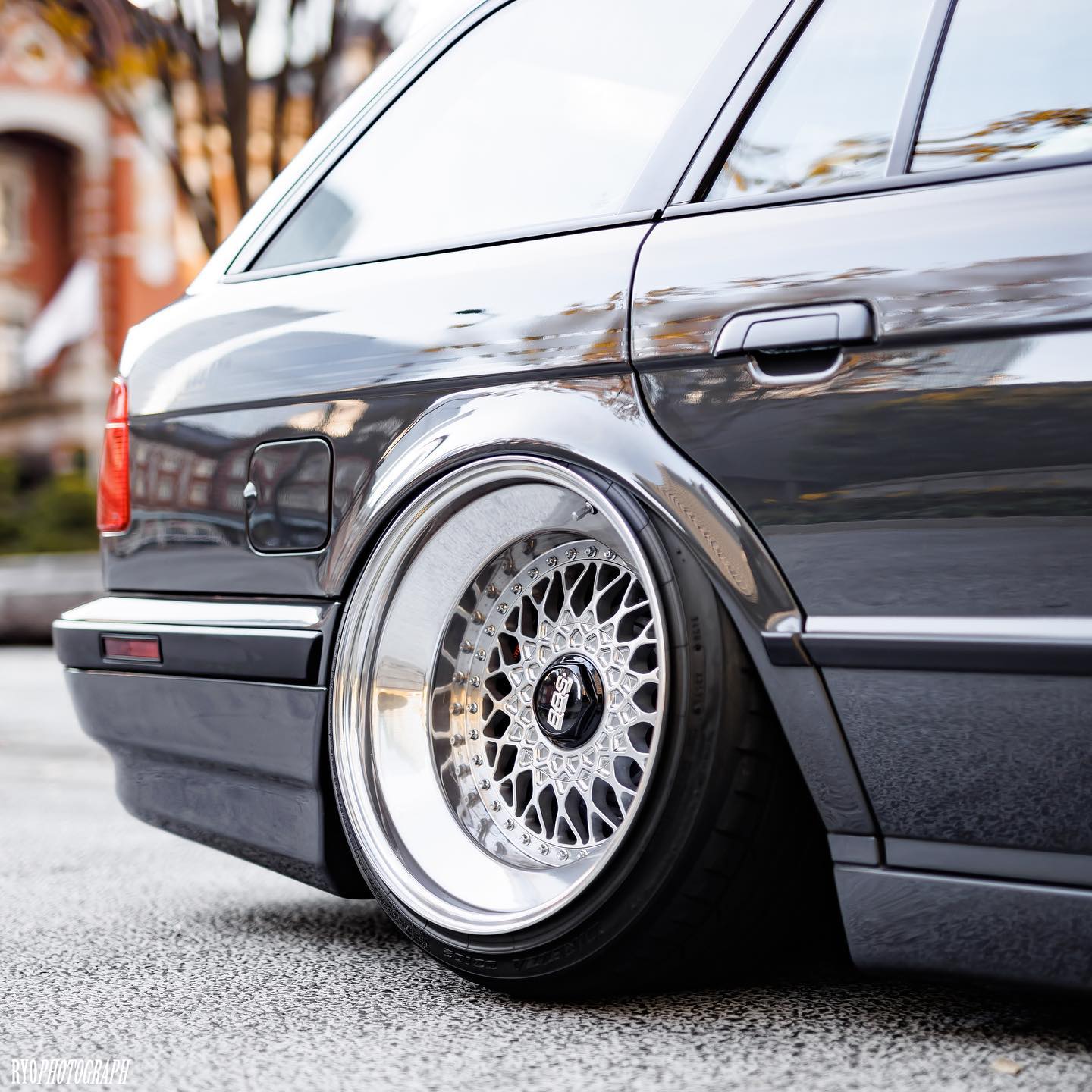 Interior
The interior is mostly OEM, refinished with light-grey Alcantara on the steering wheel, dash, and door panels. The anatomic seats are boasting the Recaro name and awesome-looking seat belts in contrasting red color.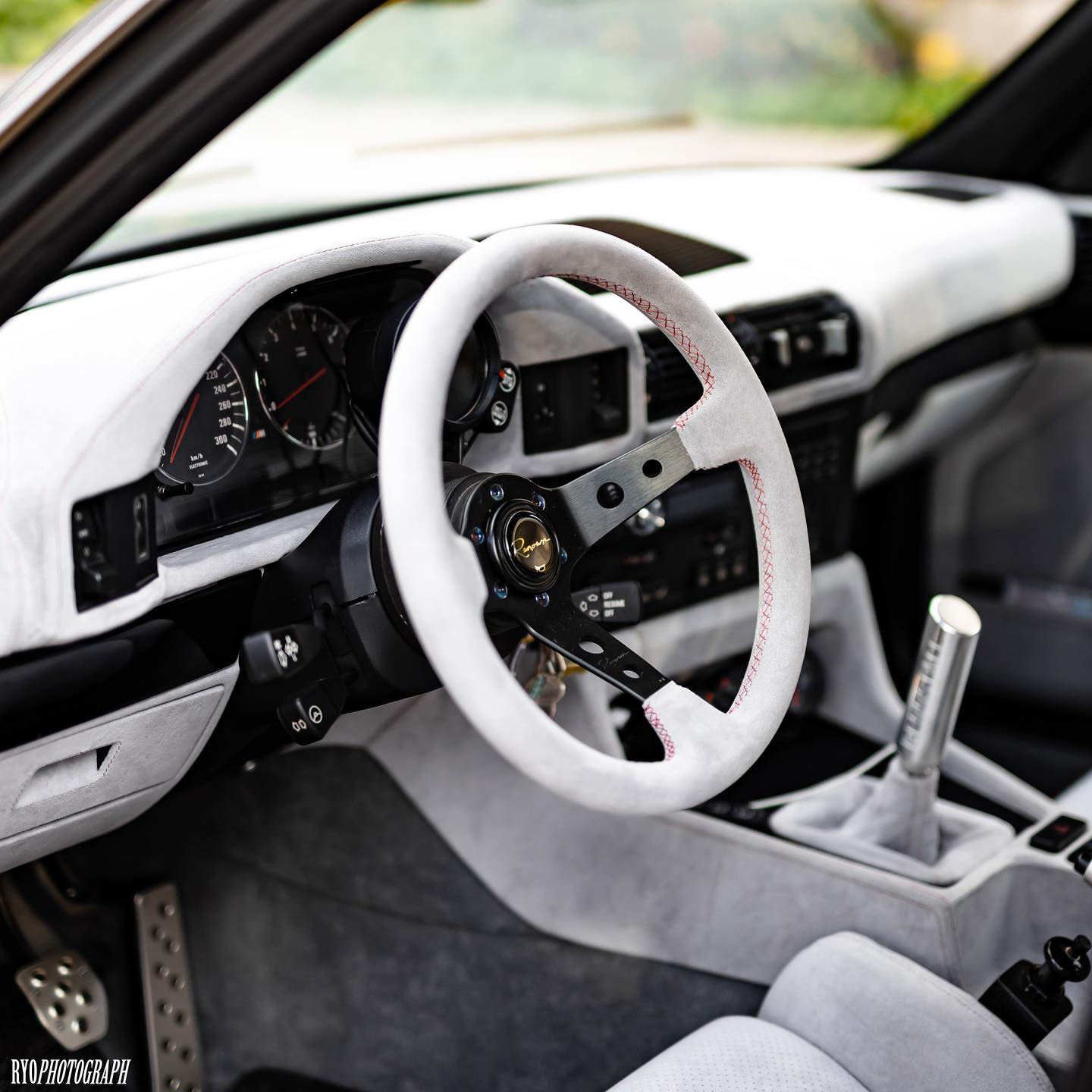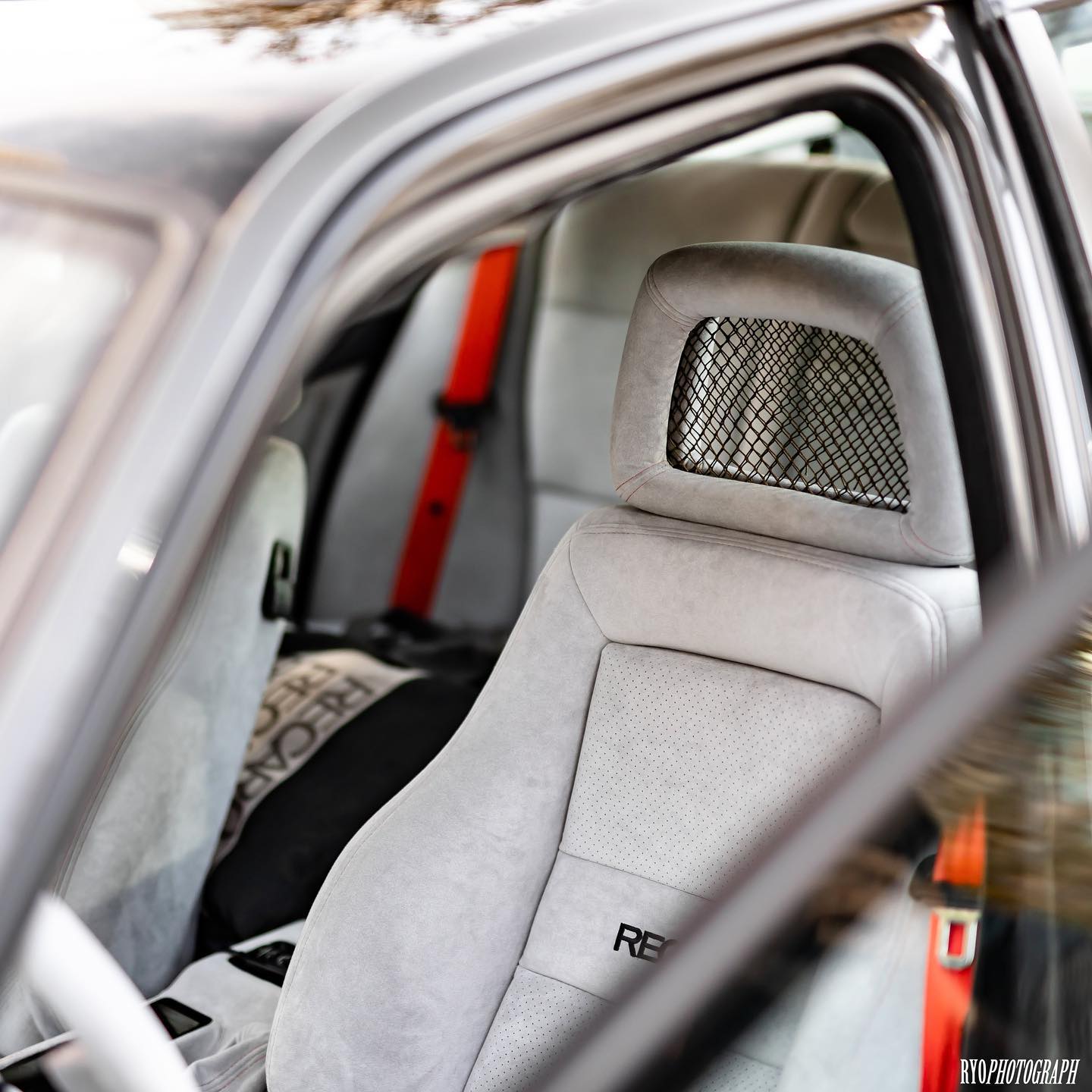 Specs – BMW e34 m5 touring wagon
Engine:
3.8L l6 from M5 capable of 340HP
Suspension:
Rims:
Custom 16″ BBS RS rims with polished 18" outer rings
Interior
Recaro seats
Renown steering wheel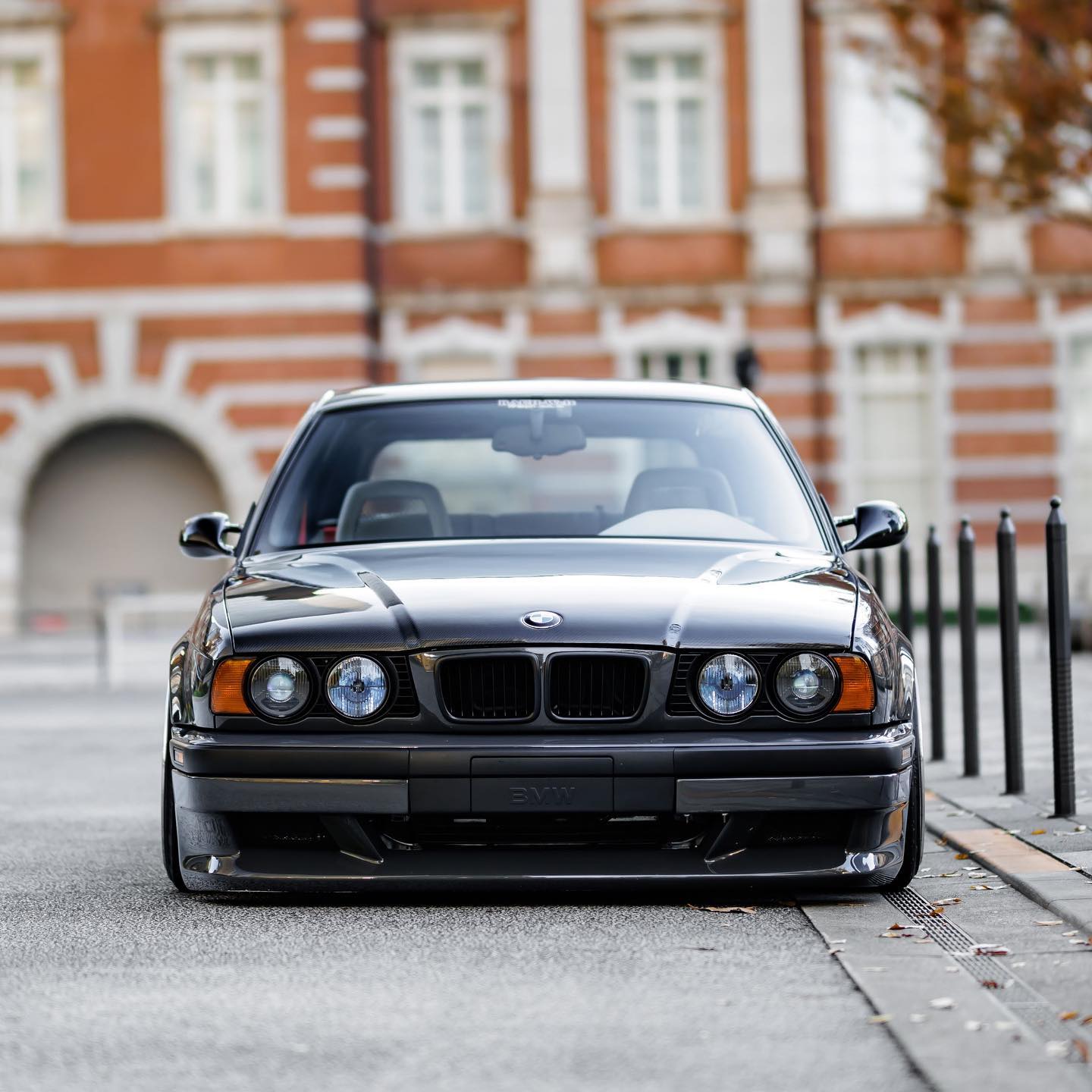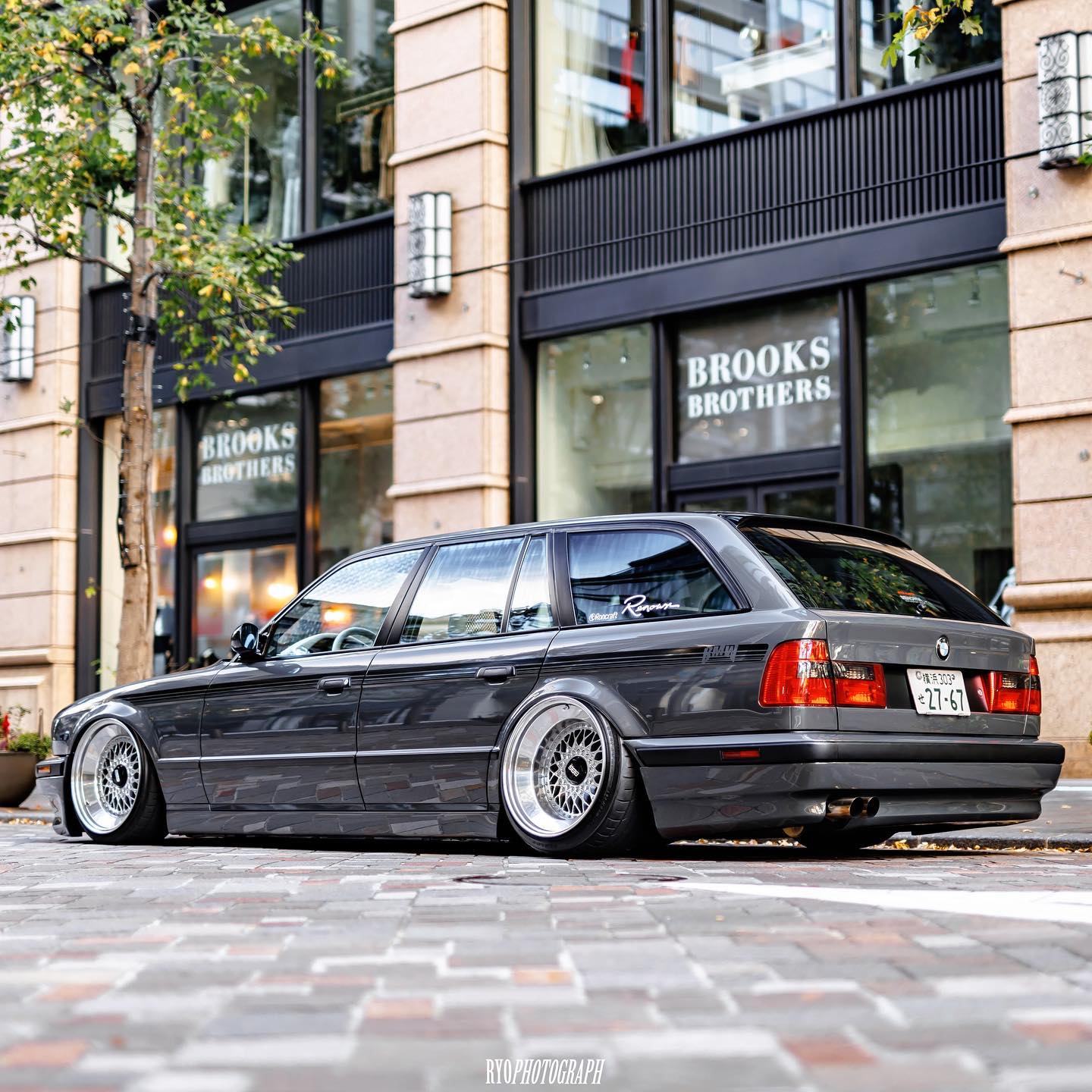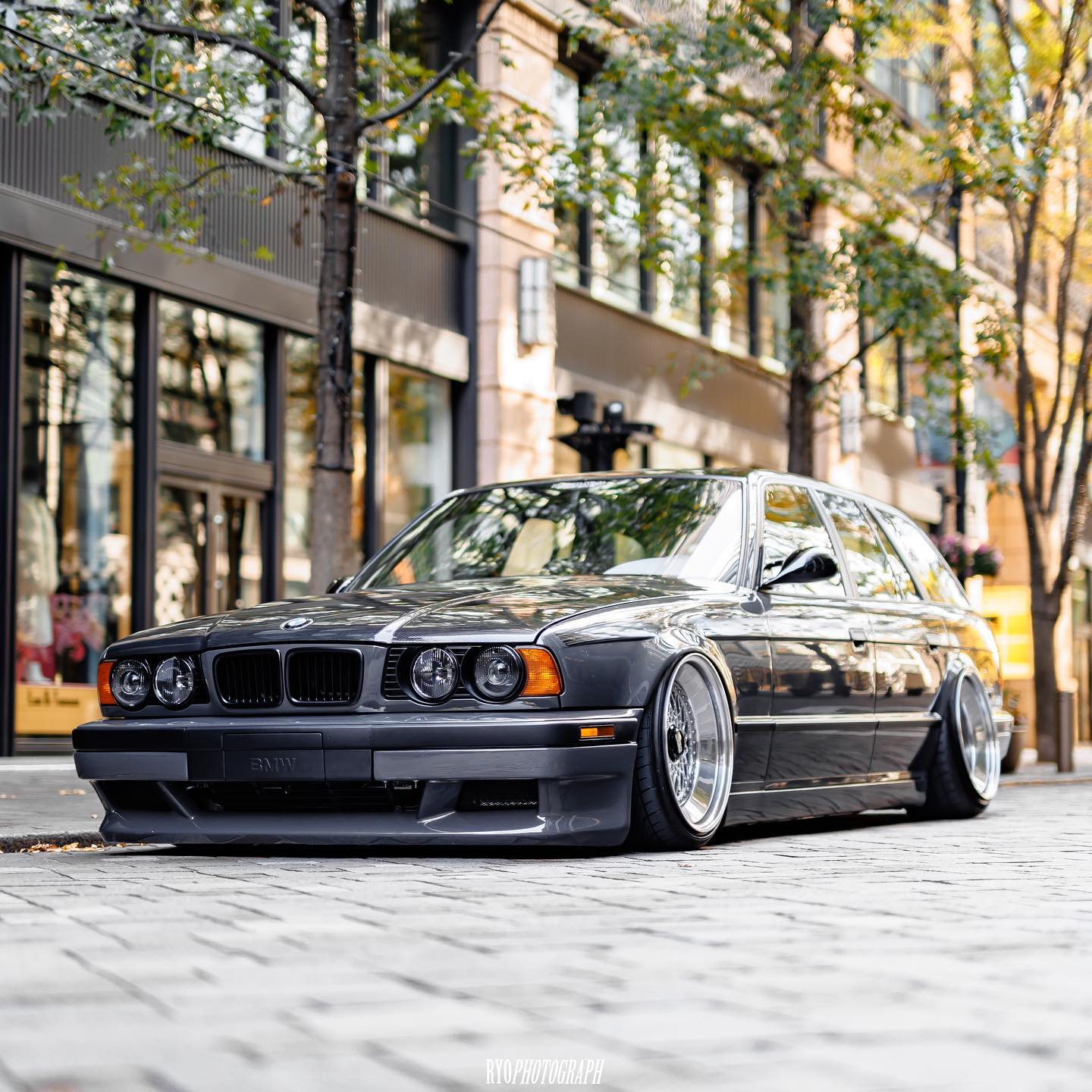 Watch the progress and find out more about this BMW M5 project by visiting the Instagram profile of the owner: @kiyoto_e34s38!
Photography by Ryo Kato @ryo_photograph0105
Stay tuned for more project reviews on Eurolism.com – share this write-up if you enjoyed reading it and Follow us on social media😉:
Matt Grabli
Matt is an automotive writer and journalist with more than 10 years of experience in the field of aftermarket modifications. He enjoys the diversity of the modern European car culture and appreciates it in every aspect.