Bagged SAAB 900 Convertible Stance Build on BBS RK Wheels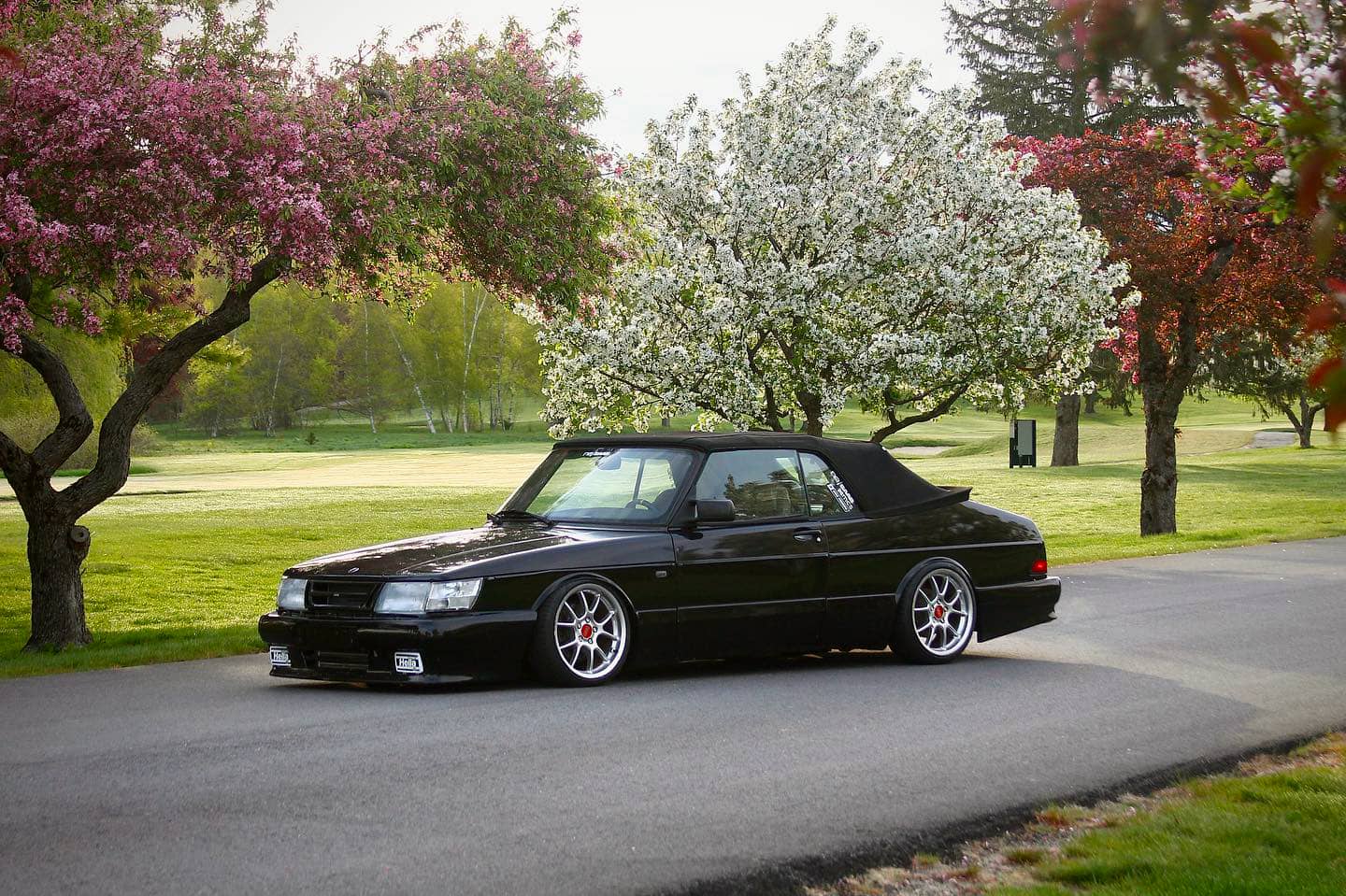 With its unmistakable design and unconventional tech, the Saab 900 became one of the most unique and innovative cars of the 80s.
The fact that the SAAB automotive brand originates from a Swedish aerospace and defense company, makes it clear that a lot of things in these cars are made differently – design and engineering-wise, which is why they are often compared to fighter jets.
In the beginning of its production life, the 900 model was only available in the form of a 3-door or 5-door hatchback and a sedan, but the marketing department noticed the possibility to increase sales by offering an open-top version of their best seller.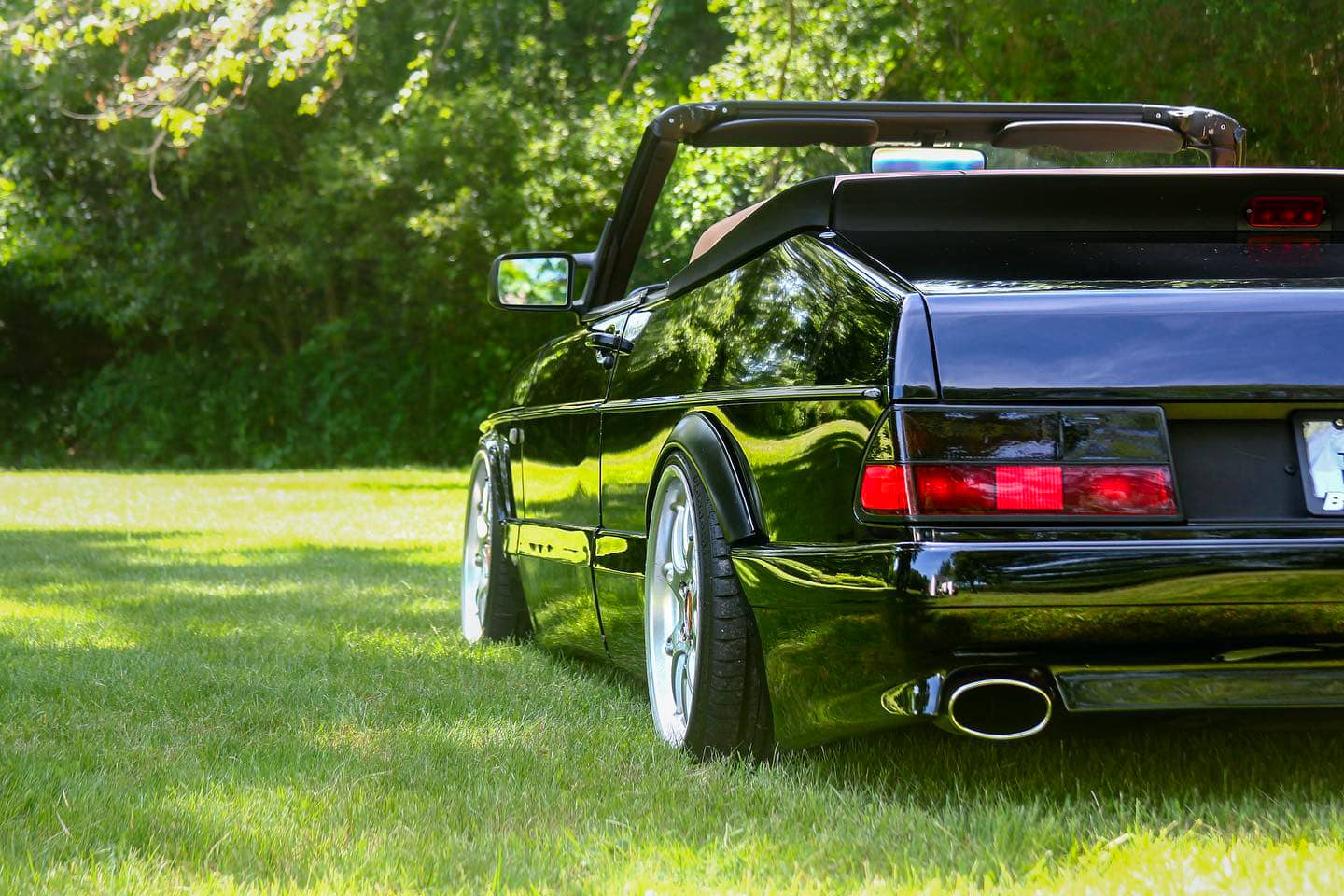 SAAB did not expect big sales for their soft-top but the orders were coming in from all parts of the world. The convertible model was produced from 1986 until 1994, and for many die-hard SAAB fans, it was the last model that featured the company's genuine technology-driven design.
Aside from the design, the unique turbocharged SAAB engine became another subject of worship for sophisticated car enthusiasts. With its absolutely unique configuration and unconventional technological solutions, it possesses a special spot in the category of turbocharged engines.
"It's basically a front-wheel-drive car with a longitudinal engine that's located almost entirely in front of the front axle. But then the engine is turned around 180 degrees, so it's backwards. And then it's leaned over at 45 degrees, where it then drives the transmission via a chain"…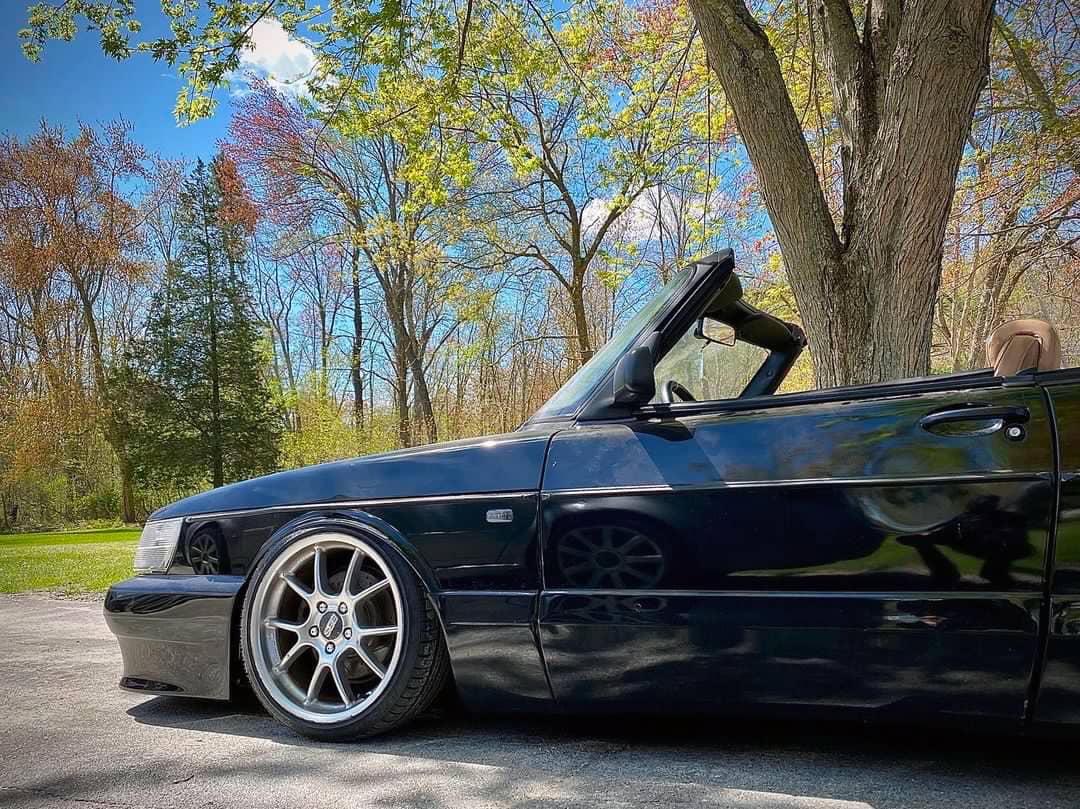 …"The exhaust leaves the side of the head forward, right towards the headlight, where it then encounters a turbocharger. After that, it makes a U-turn skimming within a ¼" of the sticker on the battery that says "Do not expose to excess heat" before it finally makes its way towards the back of the car" – Jason Cammisa, Hagerty.
The Build
This beautiful black convertible that you see in the pictures is owned by a true SAAB fan and mechanic Casey, who took great care of preserving this unique piece of automotive history and modified it to his liking.
Performance
The engine was completely rebuilt with new components to improve the performance and reliability (Please scroll down below to see the impressive spec list) of the car during the daily commute and spirited drives.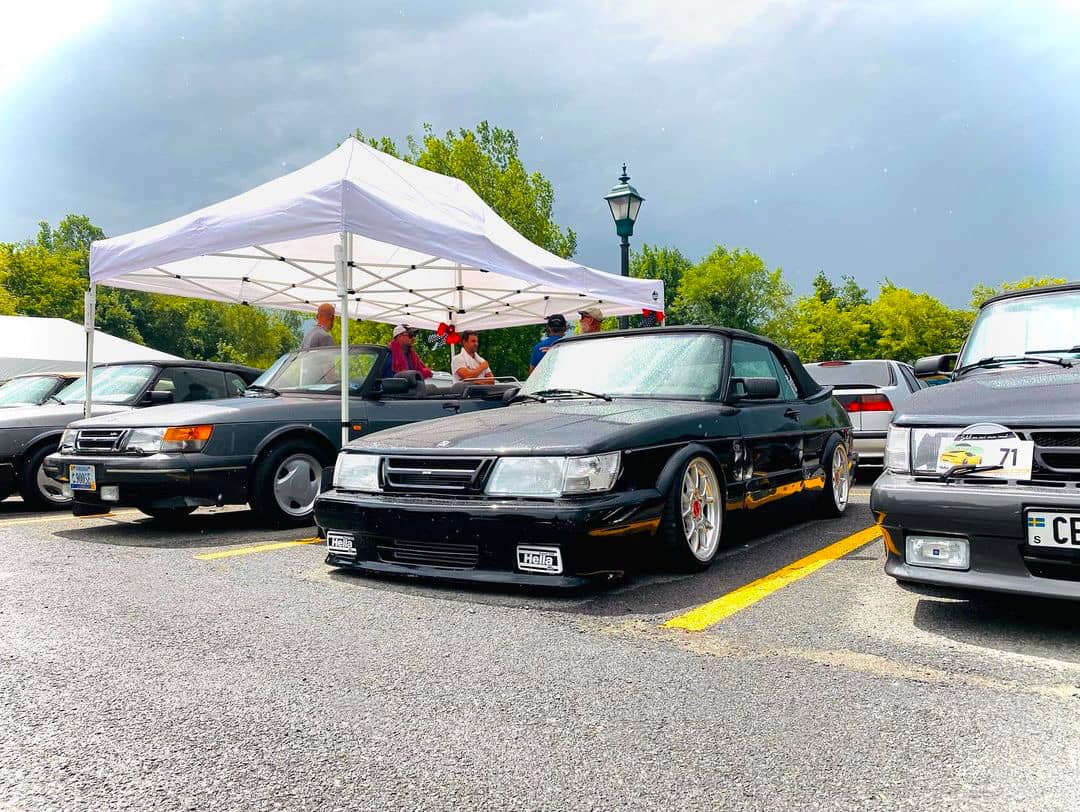 Exterior
Being equipped with a rare Factory Airflow kit, and Euro-style headlights with clear turn signals, the car looks incredibly clean. A set of rectangular Hella fog lights adds a few points to the overall period-correct look of the car.
Wheels & Suspension
What makes it look modern though, is the custom air suspension setup that really drives that stanced look home. It features a custom bag kit, Airlift 3P management, adjustable panhard bar, and custom rear centering mounts. The wheels are 17×8 BBS RK installed thanks to the 4×108 to 5×112 conversion.
Questions & Answers
Why did you choose a SAAB 900 convertible for your project?
– I've always been into SAABs, and have had too many to count. Never liked verts – but something about the c900 just looks so nice in my opinion. The curved windshield with more rake than the hatchback counterpart 🤌🏼 they sound great, can make decent power, and handle very well (for a FWD vert).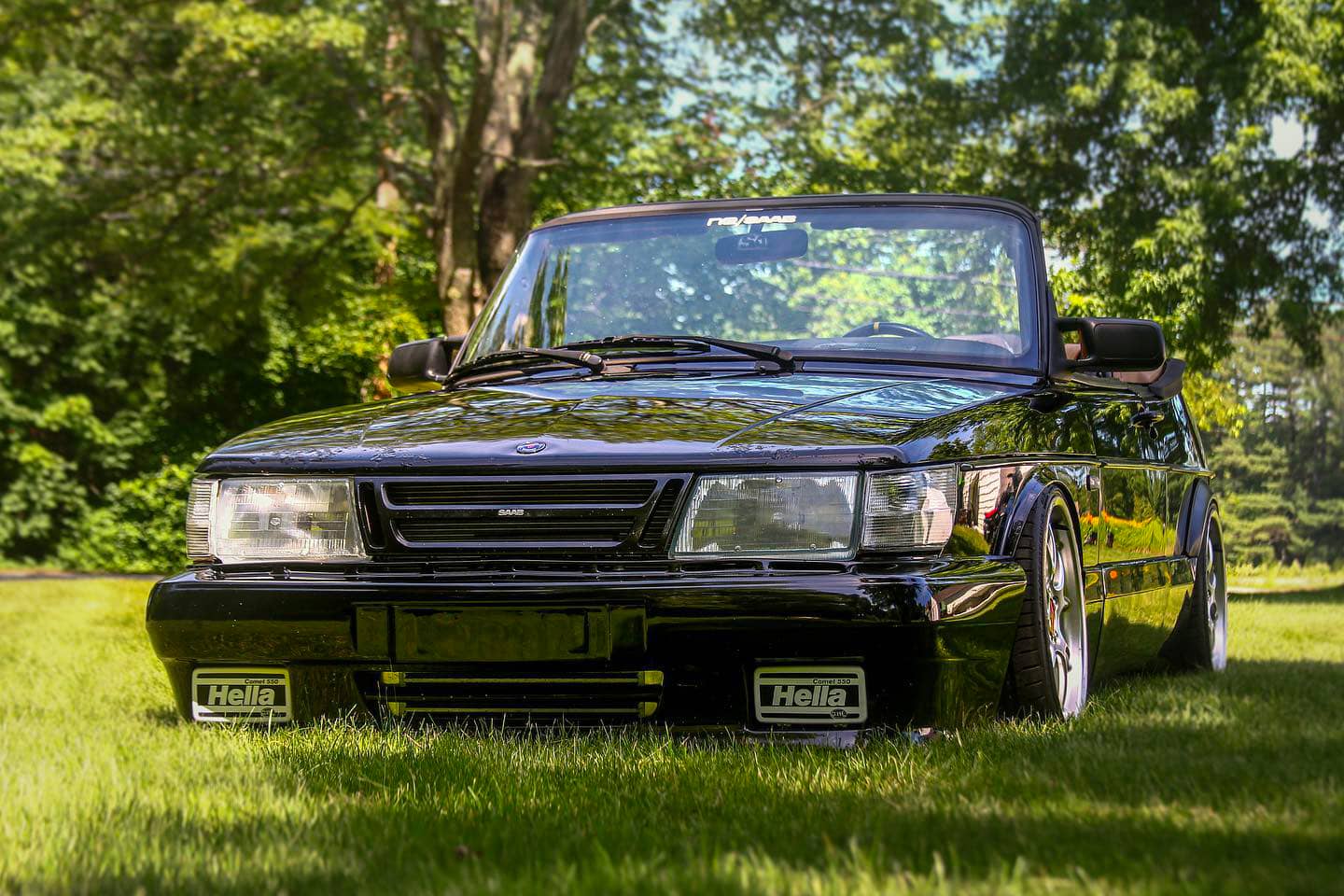 What inspired you to choose this modification style?
– There are a lot of people who've modded their c900 but, I had not seen anything quite in the style I had envisioned. Sort of a blend between 80s styling with late 90s attitude. Laid out on wheels that were a 9-5 factory option, plus the AirFlow kit gives the appearance that it's a lot "newer" than it really is. Was going for a clean exterior/interior and some pop under the hood.
What challenges did you face while putting it together?
– Parts. There is a huge SAAB following and plenty of places to get parts. But the upgraded stuff proved to be difficult. I worked with Total Seal to get custom piston rings since there was literally nothing off the shelf at that point. Cams are custom ground. All the t5 conversion stuff was built by 2 different buddies. Plus the air ride… nobody's doing that so tackled that alone; came out decent I'd say.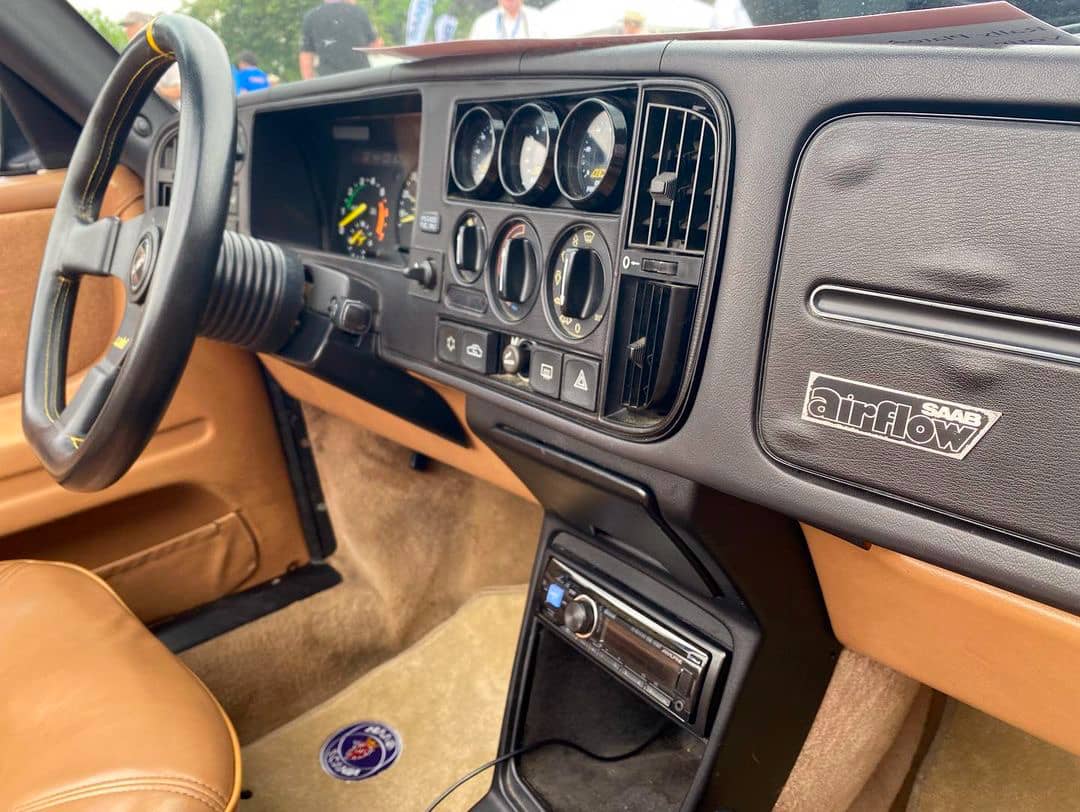 What do you love the most about your car?
– I love people's reactions; they seem to either love it or hate it. All the SAAB meets are very divided. Either I "ruined a classic" or am praised for doing what others don't. But we're all there for the love of the brand, anyhow. I talk to people every time I drive it and it's often a story of how they used to have a 900 and how great it was and they moved their whole apartment in one, etc. They either had one or know someone who did, and it's great to talk to people about them. It surely puts a smile on my face.
Have since purchased a 1985 notchback to move everything over to; so when that's done it'll be a twin to this car but with a hardtop😎.
SPECS & MODS
Motor
Cleaned, decked, honed block
Custom T7 timing cover
Polished crank
King race bearings
OEM pistons & rods
Total Seal rings
2.1 head, decked
Paeco cams
Stiffer valve springs
Speedparts equi-length tubular manifold; ceramic coated inside and out
Garrett GT28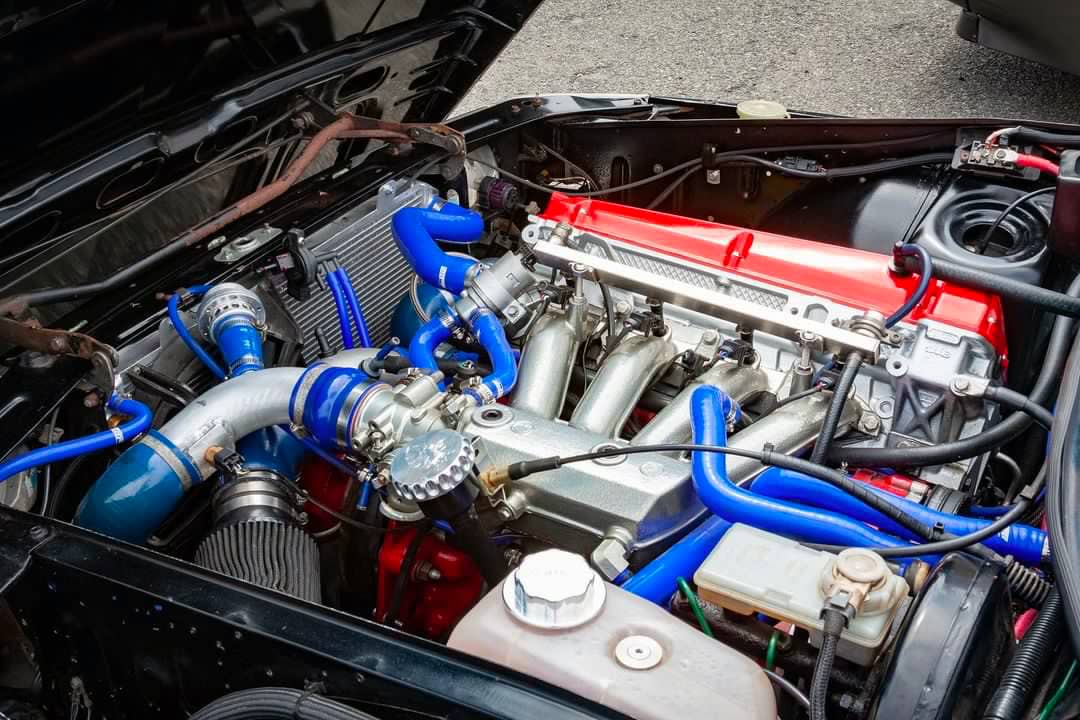 3" tbe exhaust
Large FMIC with piping
Aluminum radiator
Do88 silicone hoses
Bosch 044 fuel pump
9k fuel rail
850cc injectors
SwedishDynamics lightweight flywheel
Spec stage 3 clutch & pressure plate
Quaife limited slip
T5 engine management
MikeD trigger wheel
MCS poly motor mounts
Suspension
Custom bag kit
Airlift 3P management
Adjustable panhard bar
Custom rear centering mounts
4×108 to 5×112 conversion
17×8 BBS RK Rims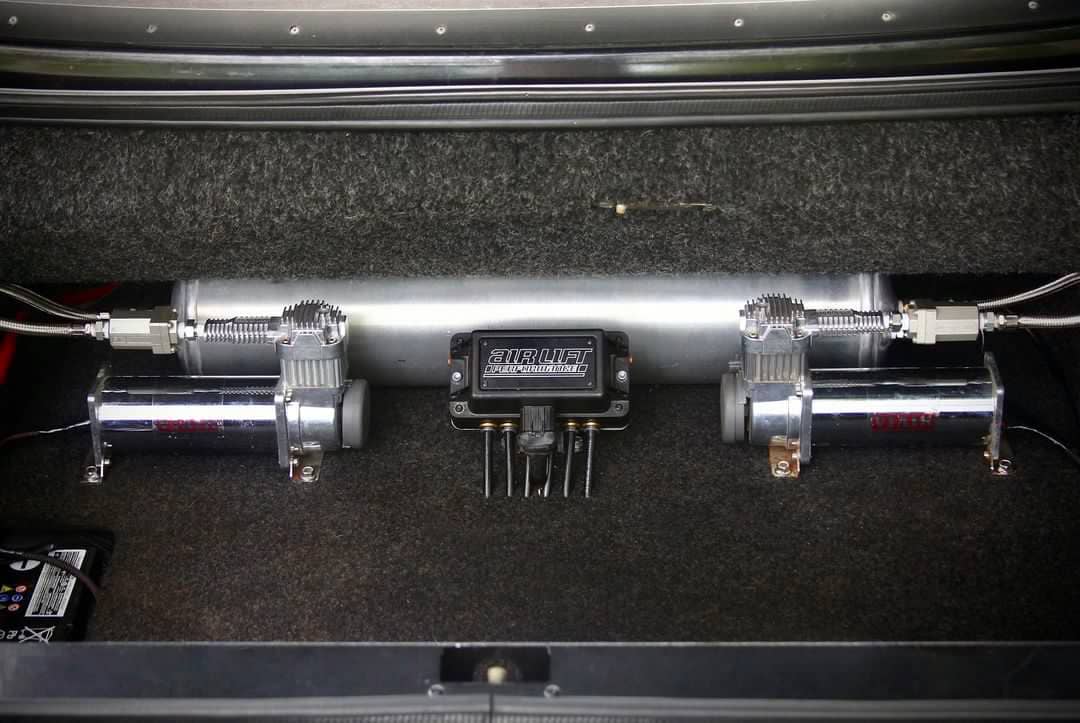 Interior and Exterior
Factory Airflow kit
Arm gauges
Luisi wheel
MCS short shift
Raceseng weighted knob
Bilstein HD all around too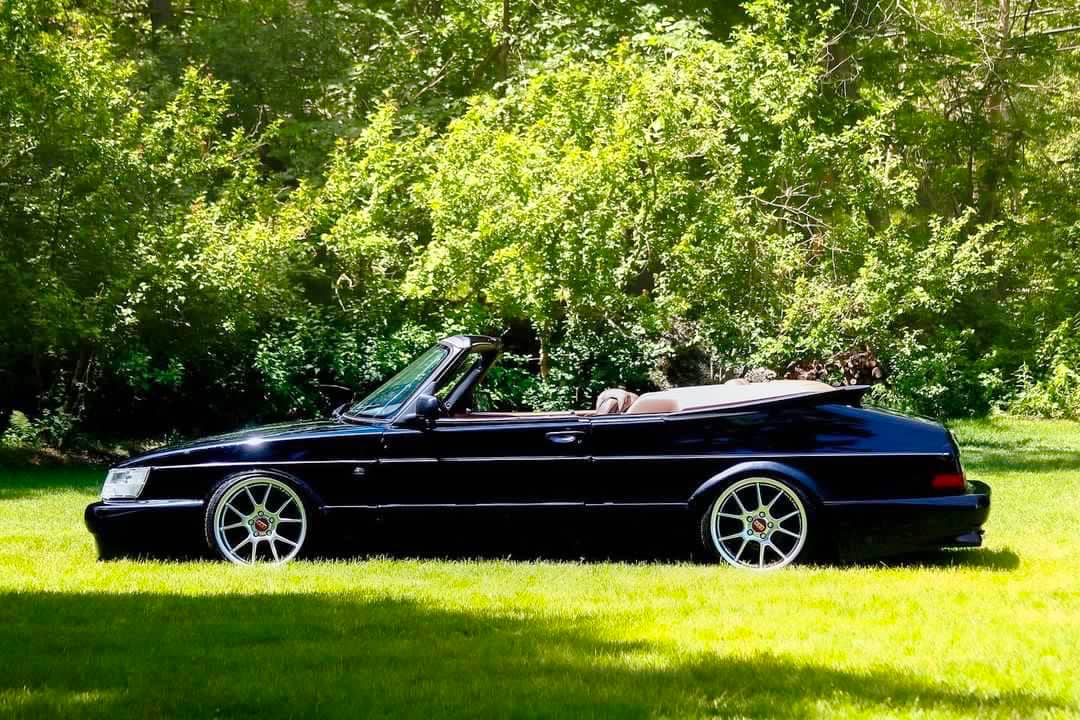 Watch the progress and find out more about this Saab 900 Convertible project by visiting the Instagram profile of the owner: @cas900!
Stay tuned for more project reviews on Eurolism.com – Follow us on social media, and share this write-up if you enjoyed reading it!
Matt Grabli
Matt is an automotive writer and journalist with more than 10 years of experience in the field of aftermarket modifications. He enjoys the diversity of the modern European car culture and appreciates it in every aspect.