The BMW 3-Series E93 is hands down one of the most successful hard-top convertibles ever produced. The designers of the Brand managed to make the car look good both with the top down and up, which is not that easy to achieve (Think of the Renault Megane II Convertible or a Nissan Silvia S15 Varietta with their hideous boot shapes).
Being a driver-oriented car the 3-Series convertible provides impressive performance and precise handling despite a pretty big weight for a car of this class added by the retractable roof with the motor (Kerb weight is around 1800kg / 4000lbs).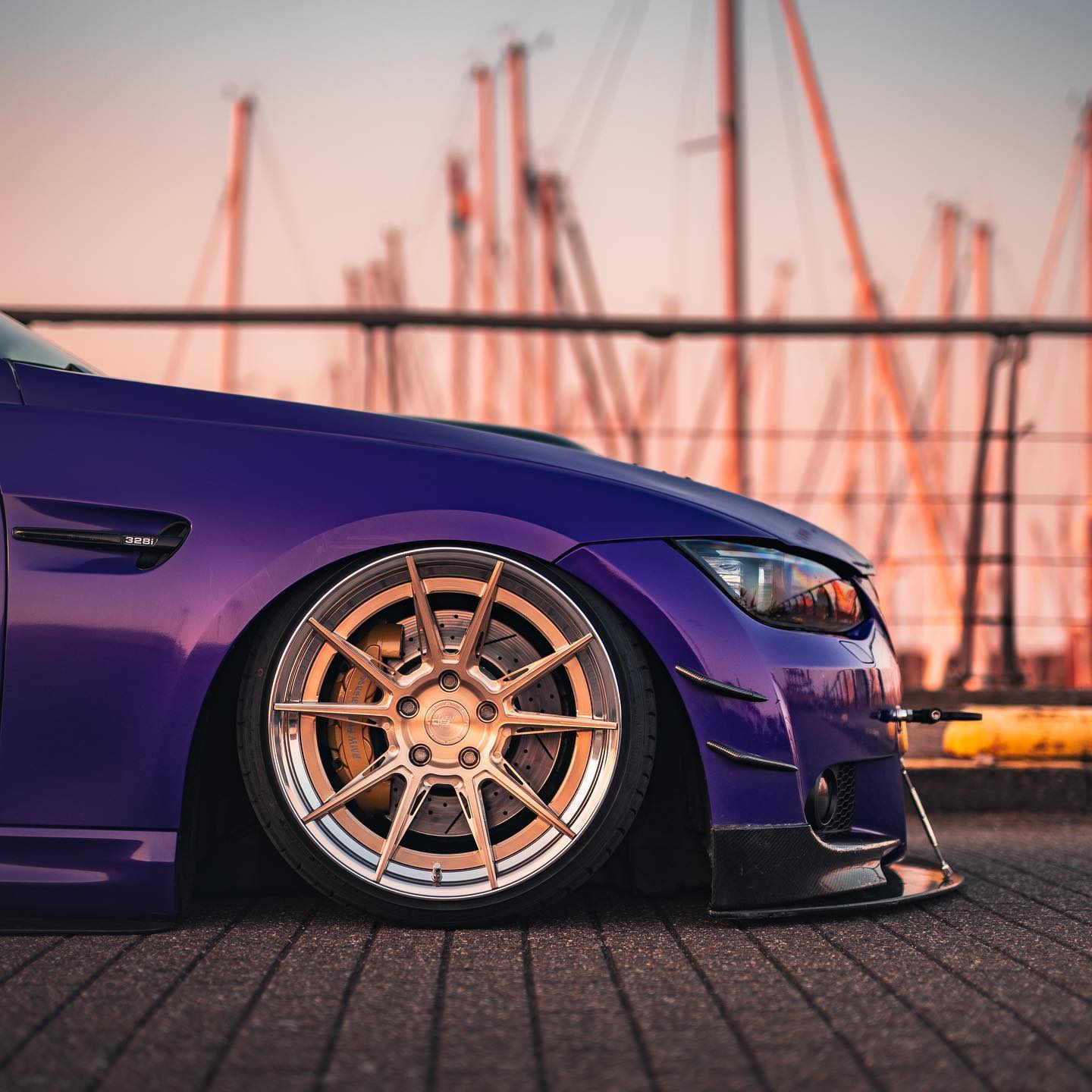 "Even though BMW did a great job in making this car look great and feel fast, there's always some room for improvement. The owner of this beautiful purple 328i convertible Roy Lohman decided not to settle with stock and turn his favorite convertible into real eye candy."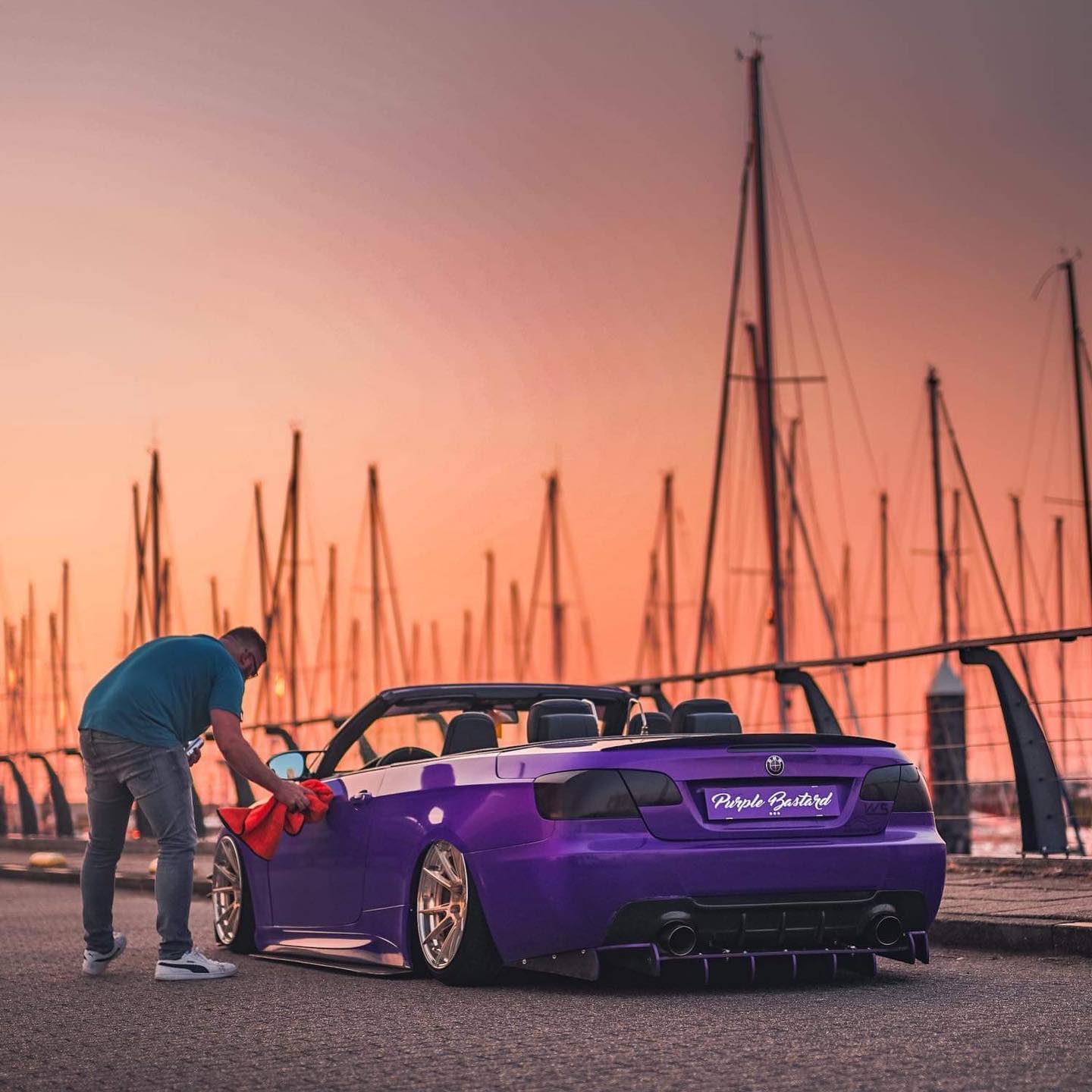 The ground-hugging stance was achieved by installing an Accu Air I Level air suspension with a custom-made hardline installed at the back Seats. The car sits low on a set of custom 18" BC forged wheels with a polished step lip and deep concave centerpiece coated with gold paint, which looks exceptionally well with a Plum Explosion exterior wrap by 3M.
"Upfront you can notice the full carbon M3 hood and M-Tech bumpers with custom-made carbon fiber splitters. The tailpipe of the straight pipe exhaust is barely noticed through the sharp-looking custom rear diffuser."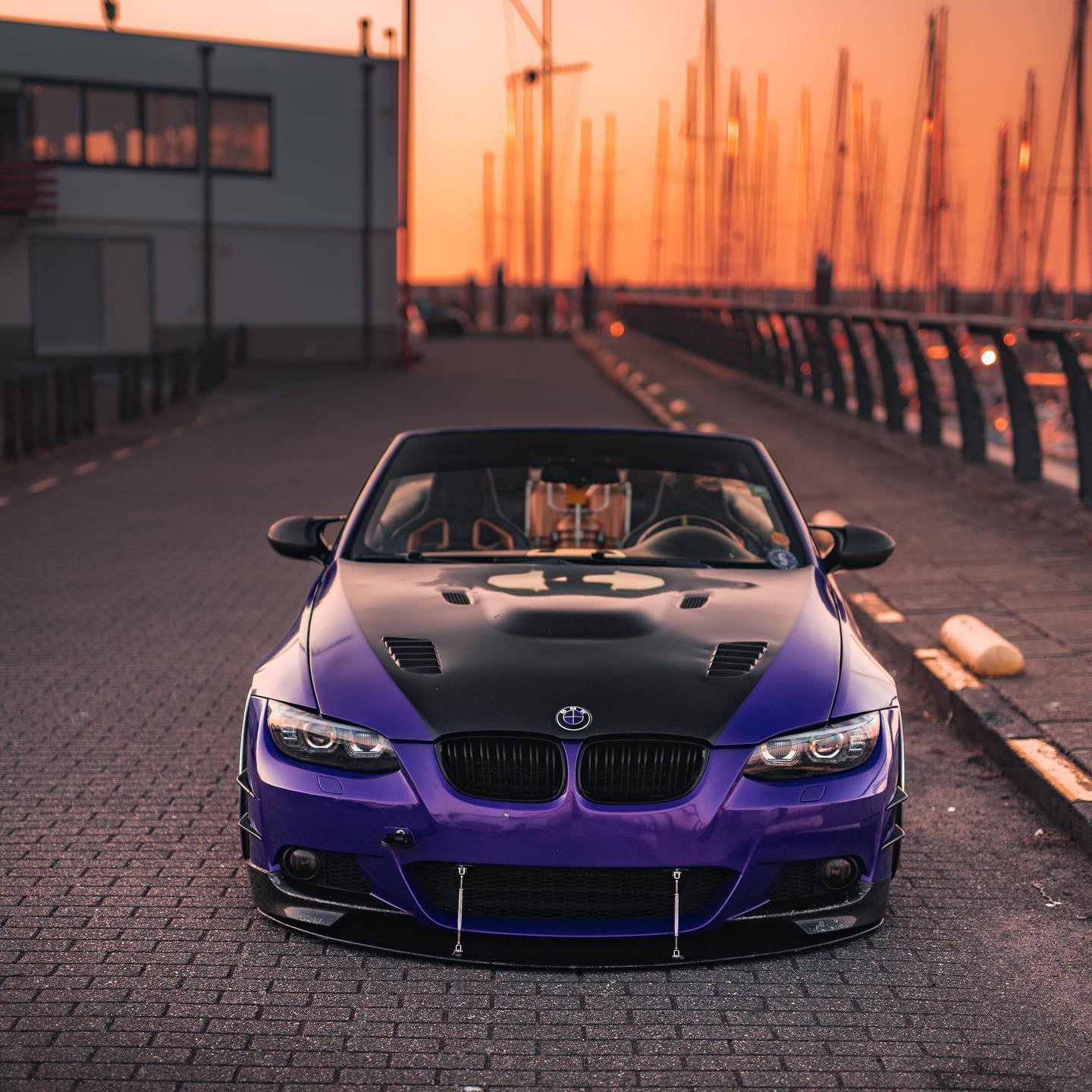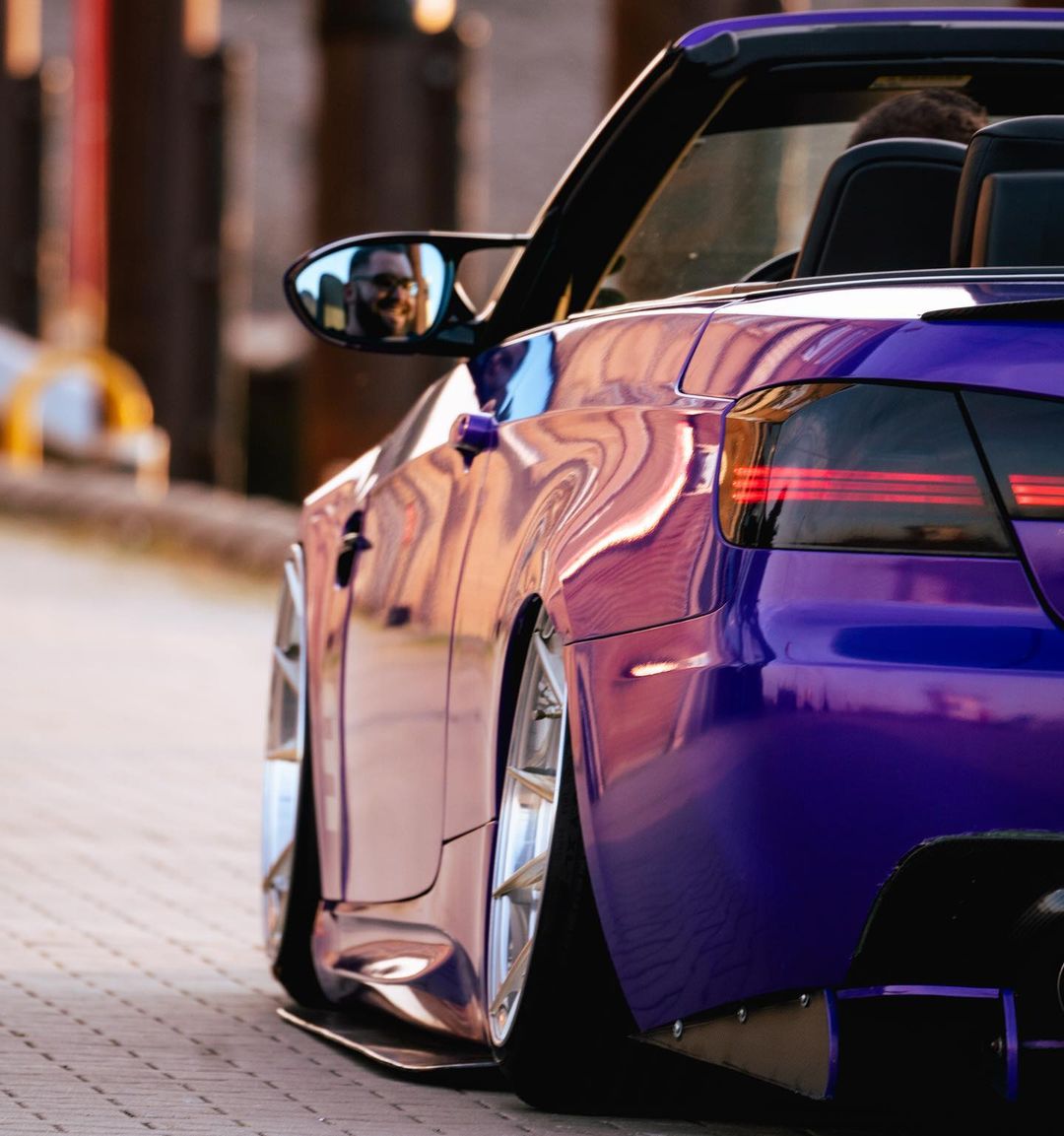 The interior is enhanced with a pair of Recaro sport buckets and a performance-oriented steering wheel.
To back up the looks Roy decided to go with a Stage 1 chip tuning and install the BMW performance big brake kit to balance it out.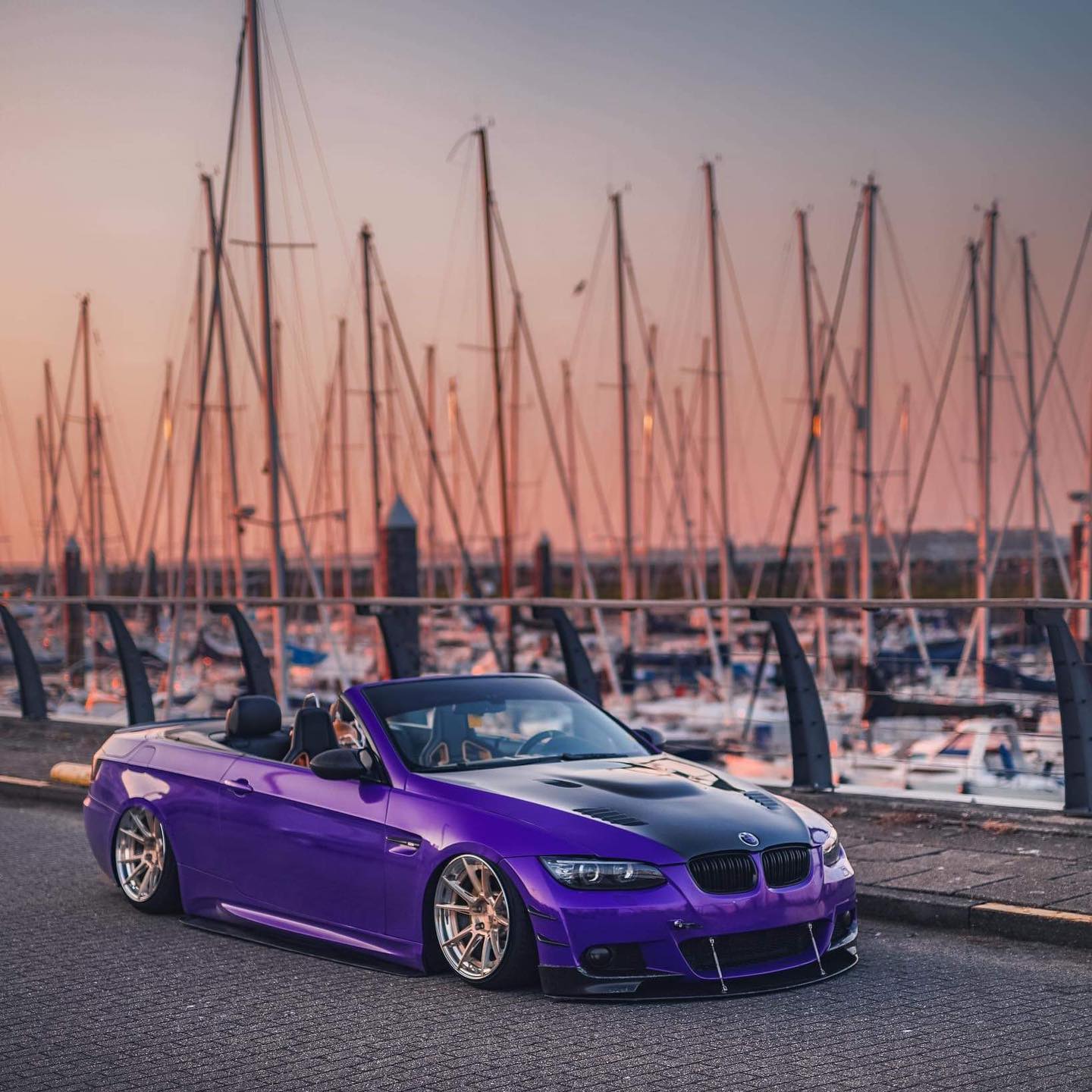 SPECS – BMW 328i Convertible E93
Performance
– BMW performance big brake kit
– Stage 1 chip tuning
– Custom Made straight pipe + pops and bangs (128,6 db🔥😝)
Suspension
– Accu air I level with custom Made hardline install at the back Seats
– Custom Made bc forged wheels
Exterior
– M3 mirrors
– Full Carbon fiber M3 hood
– Custom Made carbon rear diffuser
– M-tech bumpers
– Custom Made carbon fiber splitters
– Plum Explosion wrap (3M)
Interior
– Recaro Seats
– Performance steering wheel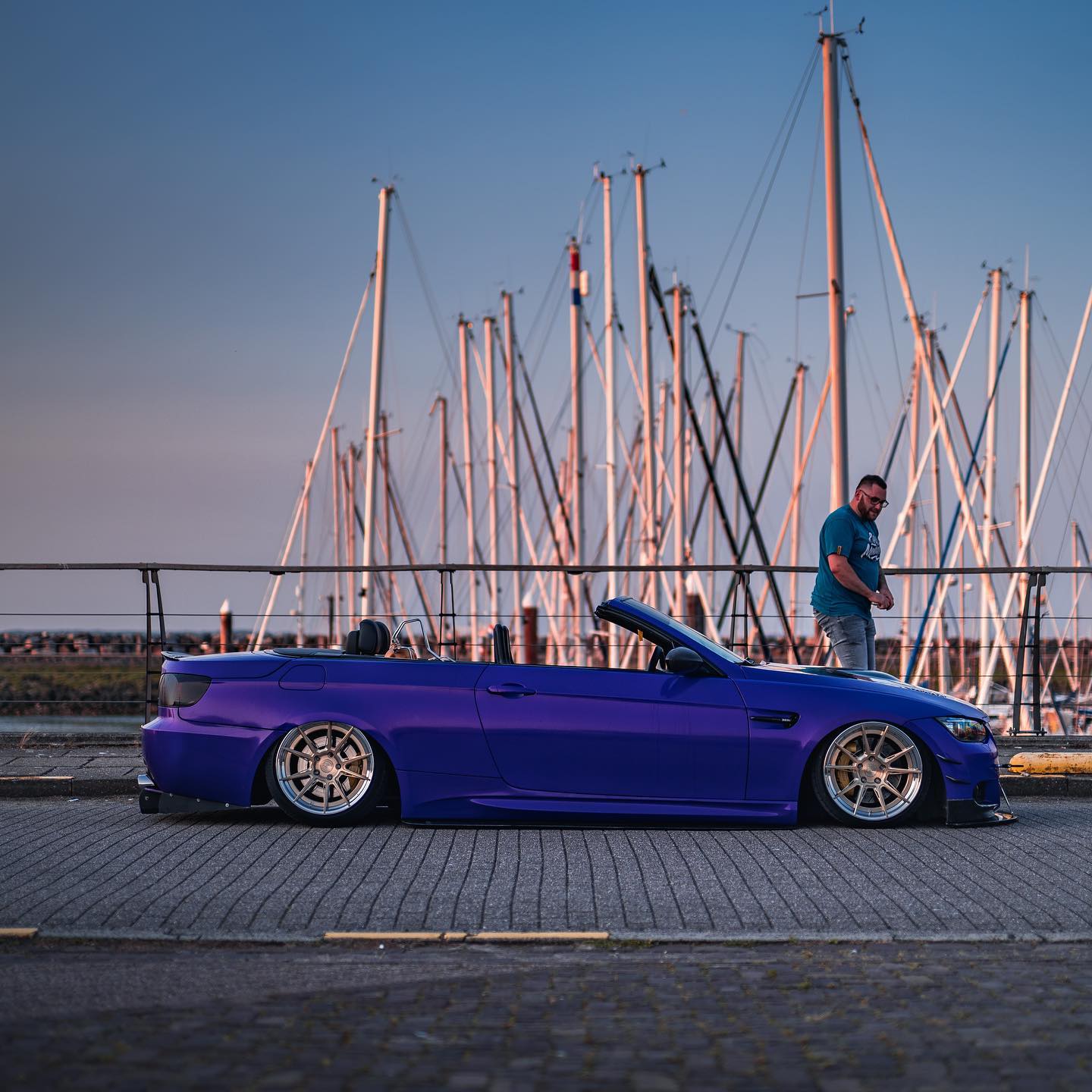 Watch the progress and find out more about this slammed BMW E93 Convertible by visiting the Instagram profile of the owner: @roy.lohman!
Stay tuned for more project reviews on Eurolism.com – Follow us on social media, and share this write-up if you enjoyed reading it!
Gallery BMW 328i Convertible E93
Matt Grabli
Matt is an automotive writer and journalist with more than 10 years of experience in the field of aftermarket modifications. He enjoys the diversity of the modern European car culture and appreciates it in every aspect.