A Cool European Car Collection From Bangkok, Thailand – PART 1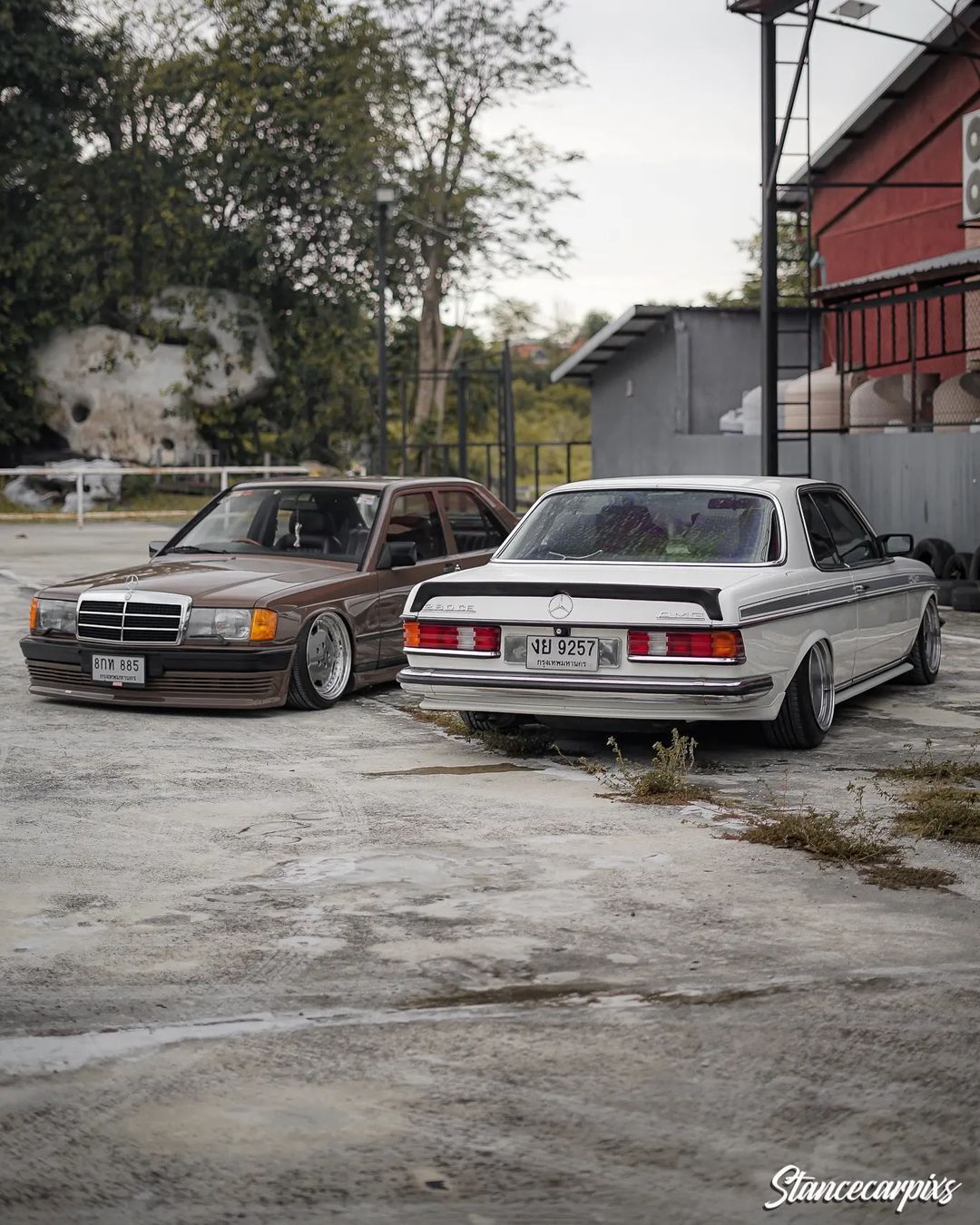 Perhaps it's just human nature to admire rare things, but we often like stuff that isn't common in our environment or not easily accessible. Perhaps it's one of the reasons why Japanese anime cartoons, Italian fashion design and German cars have a strong community of fans in nearly all parts of the world.
We stumbled upon a small collection of incredibly clean and stylish European cars in the garage of Chet Sriprawatkun from Bangkok, Thailand, who was kind enough to tell us a few words about each of his beauties.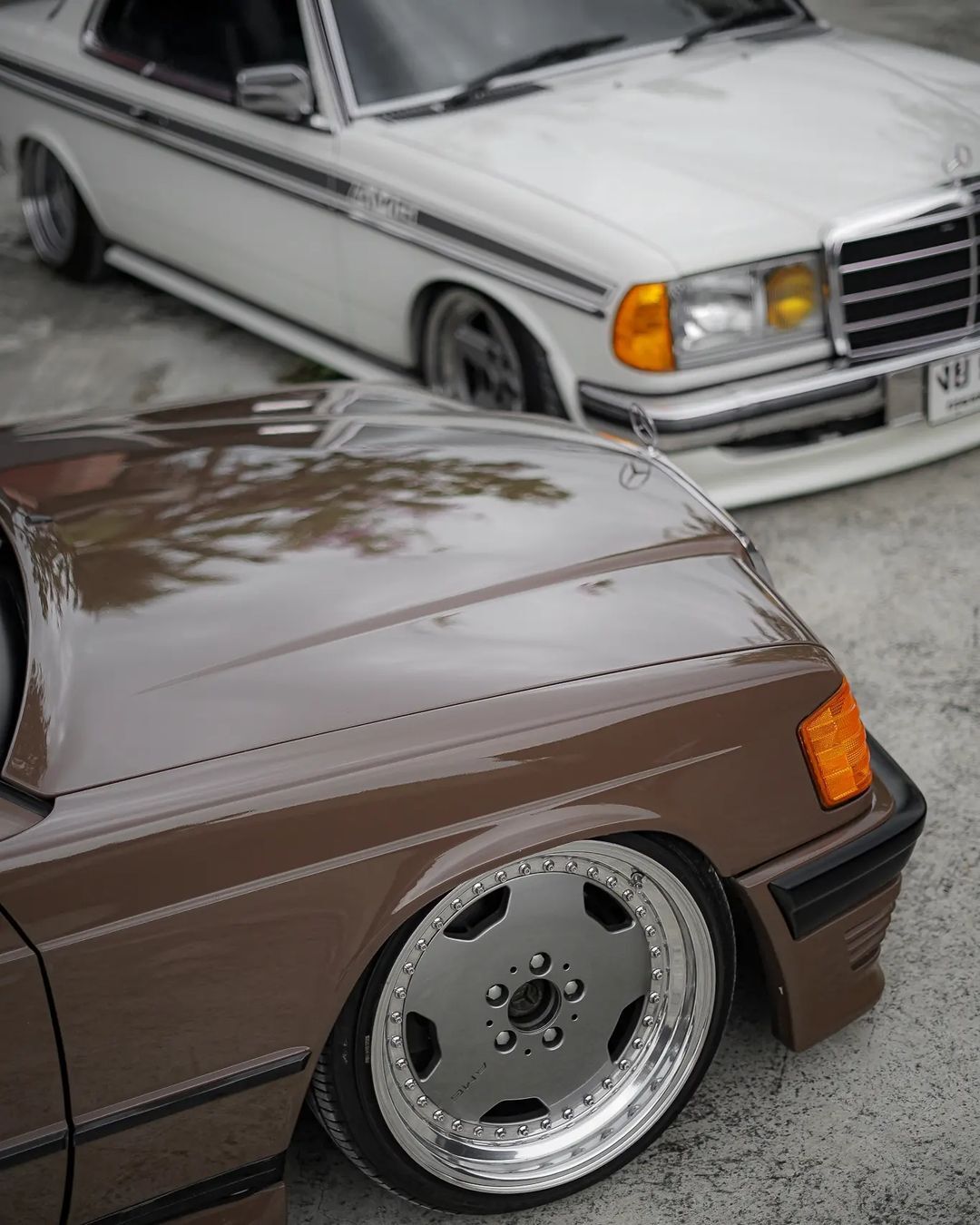 "Being a sophisticated car guy and a creative mind, he's always looking for something different and doesn't mind it being challenging. Like many of us, the main things that he appreciates about car modifications are the clean look and low stance."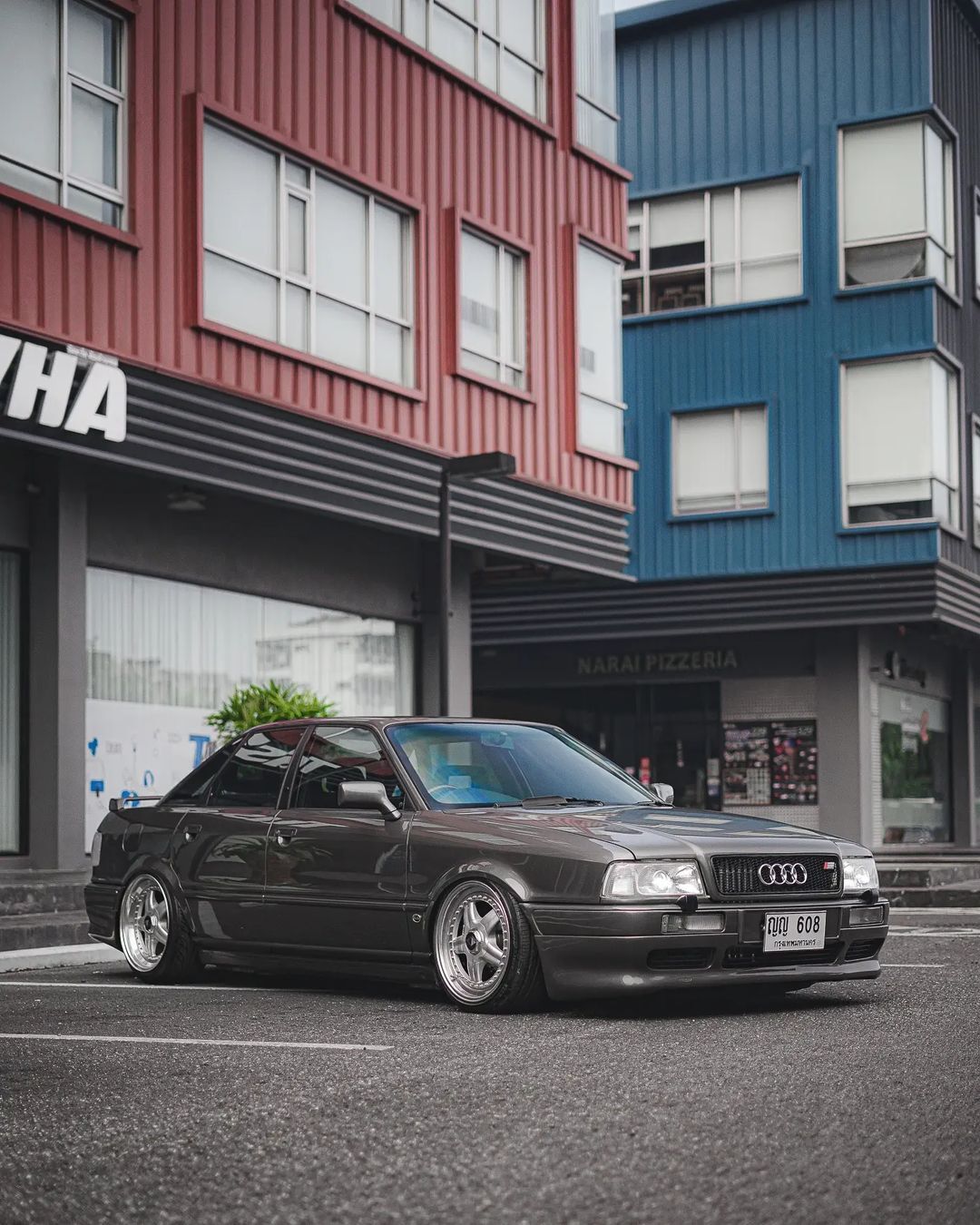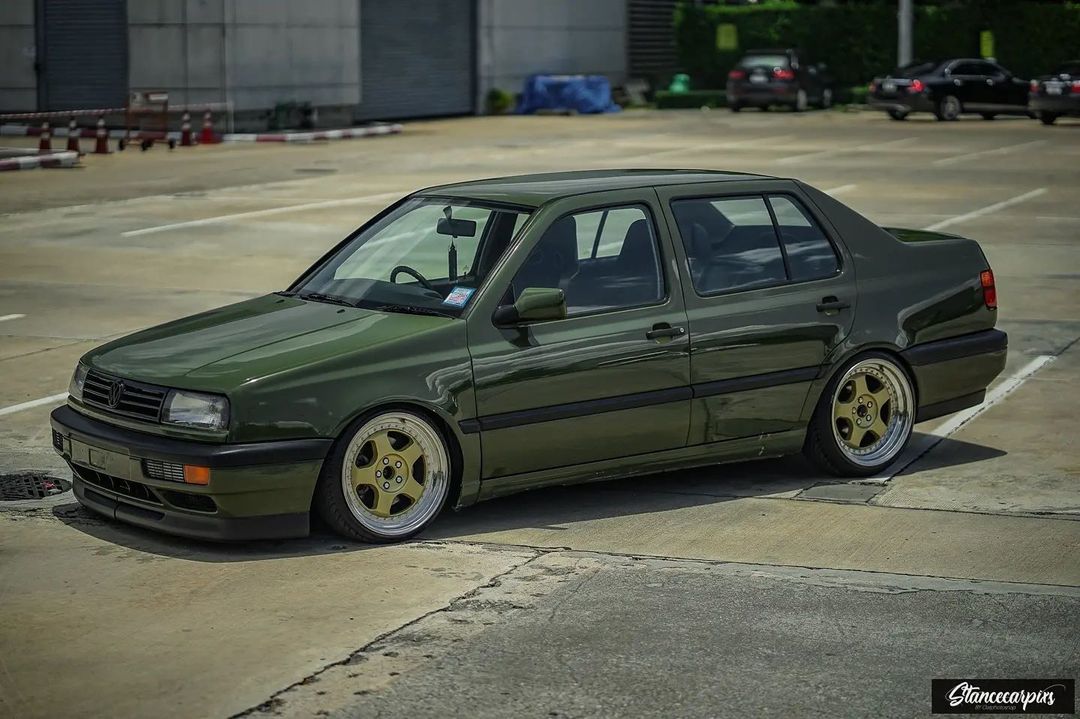 Just like a Hot Wheels collector he meticulously put together a solid collection of European cars from the 80s-90 and modified them with appropriate period-correct parts. All of his four vehicles boast elegant OEM+ styling, subtle modifications, lowered suspension and absolutely stunning custom wheels.
"While every car from this collection deserves a special feature on Eurolism.com, let's go over the specs and brief information on mods and upgrades on each of them"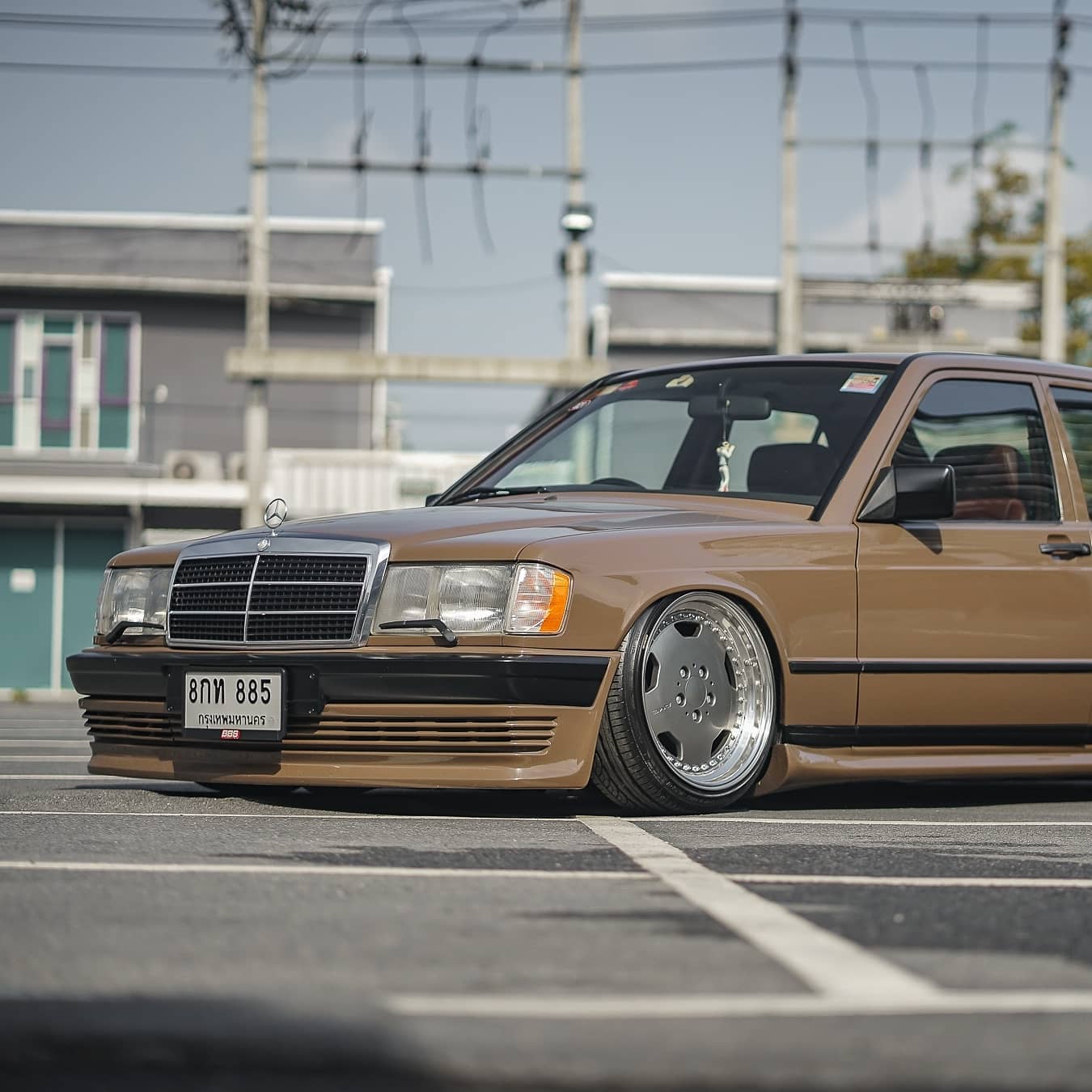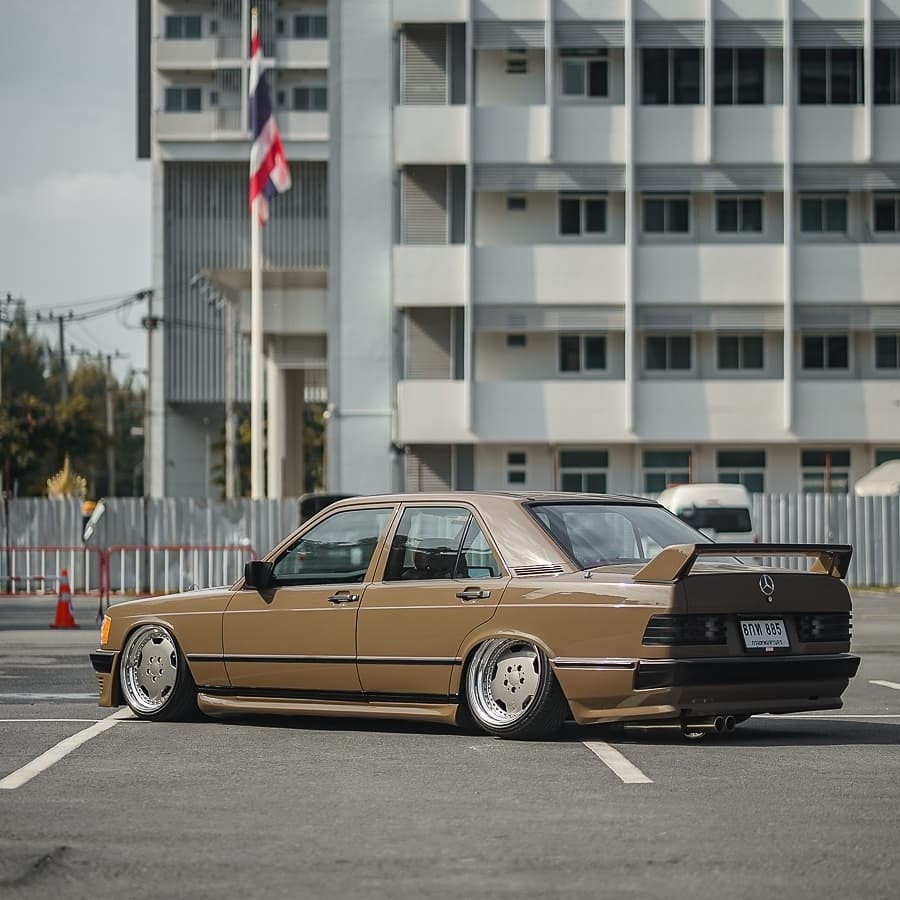 1986 Mercedes 190E
Engine & mods
Suspension
Air suspension FeelAir
Silver project front camber plate
Rims and Tires
AMG Hammer 17″ custom spec
Front 17×8.5 et+22
Rear 17×9 et+11
Exterior modifications
BBS front bumper
BBS side skirt
BBS rear bumper
Evo1 rear spoiler
Interior modifications
Nardi Gara4 streering wheel
AMG shift knop
Recaro DS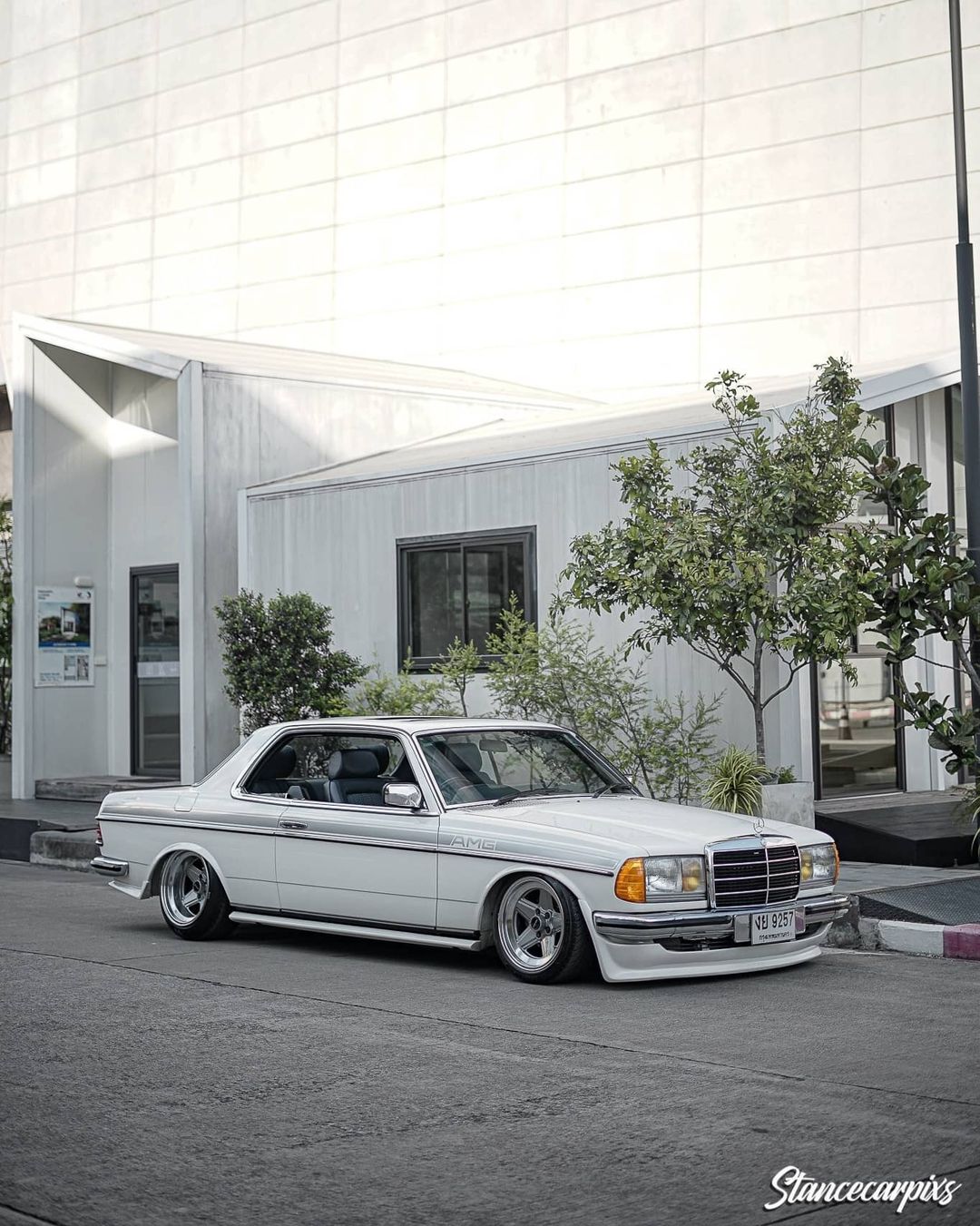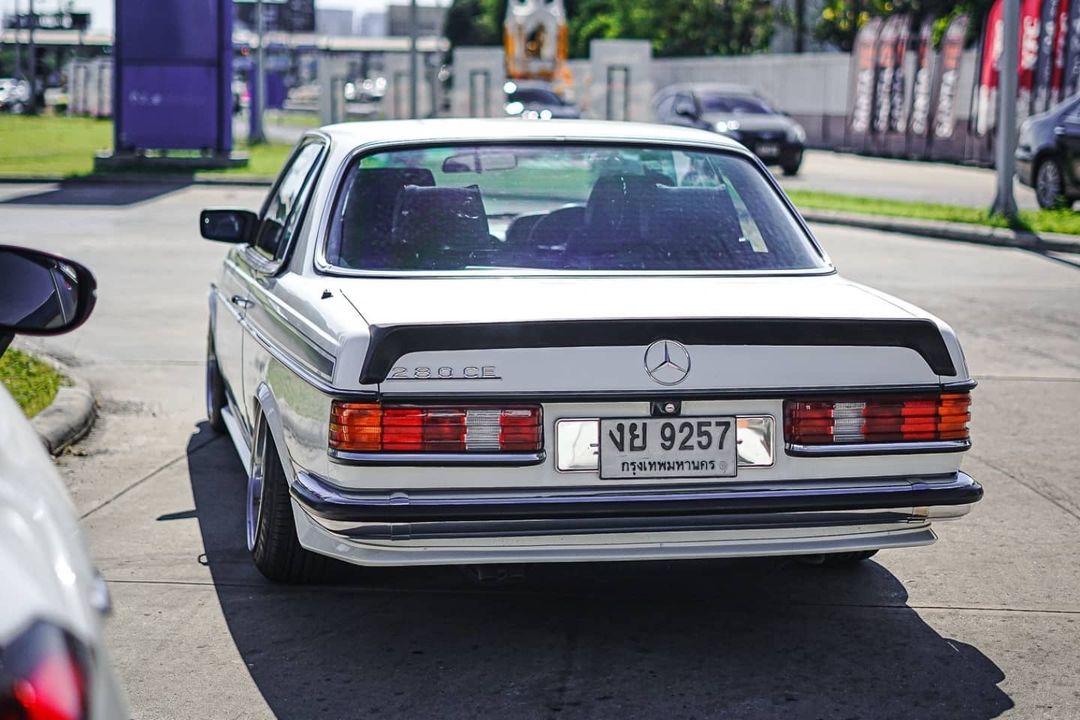 1980 Mercedes C123
Engine
Suspension
Rims and Tires
AMG 16″
Front 16×8 et+11
Rear 16×10 et-12.7
Exterior modifications
AMG front lip
AMG side skirt
AMG rear skirt
Zender heckspoiler
Interior modifications
AMG steering wheel
Recaro classic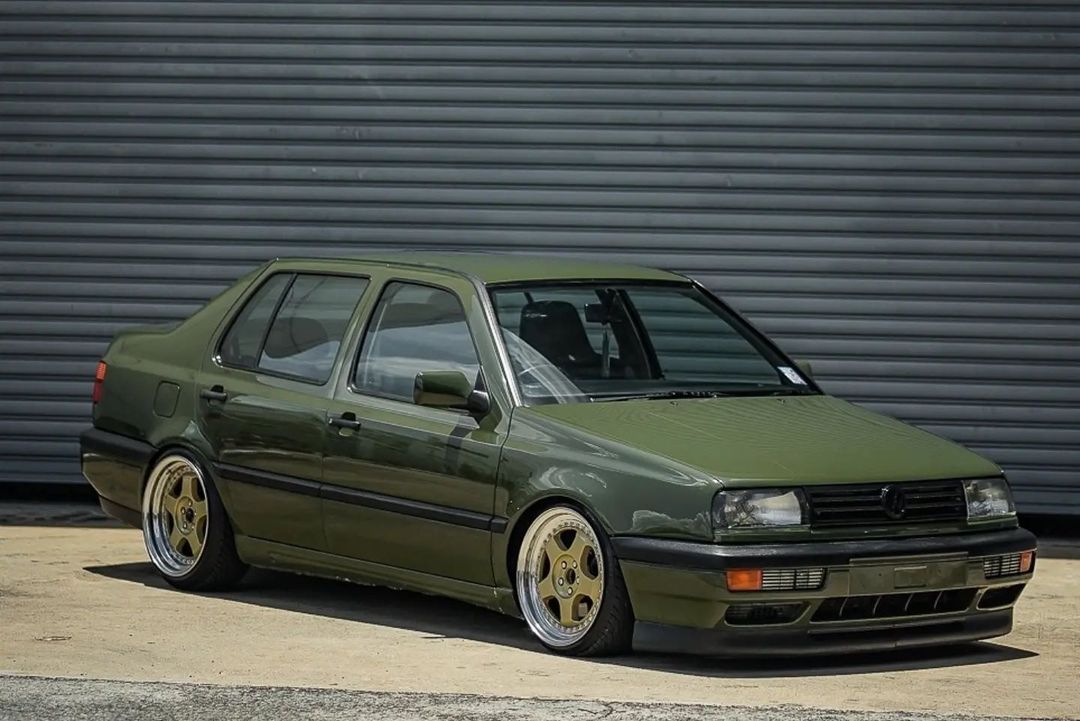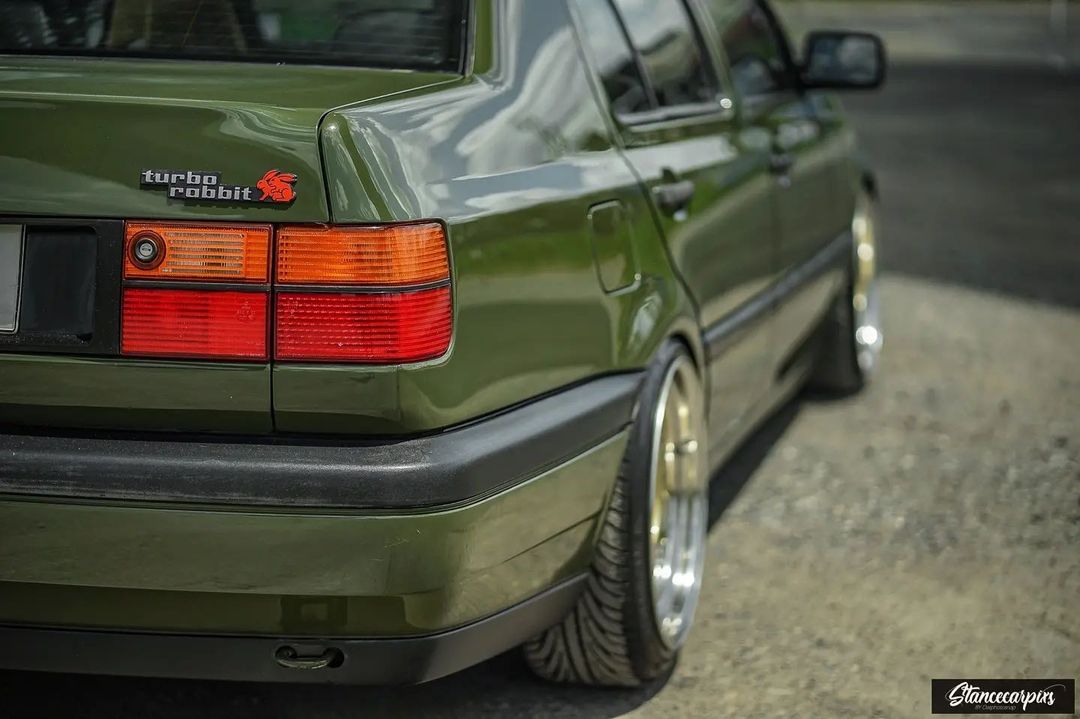 1993 VW Vento MK3
Engine & mods
Suspension
ST Suspension Kit
Willwood front caliper
Neuspeed front sway bar
Neuspeed rear sway bar
Wiechers sport front strut bar
Wiechers sport rear strut bar
Rims & Tires
OZ Pegasus 17″ custom spec
Front 17×8 et+30
Rrear 17×9 et+24
Exterior modifications
Face off Golf MK3
Morette Headlight
Mattig headlight eyebrow
Kamei sport grill
NKB power front half spoiler
Interior modifications
Wolfsburg MK1 streering wheel
Bon Jovi shift knob
Recaro A8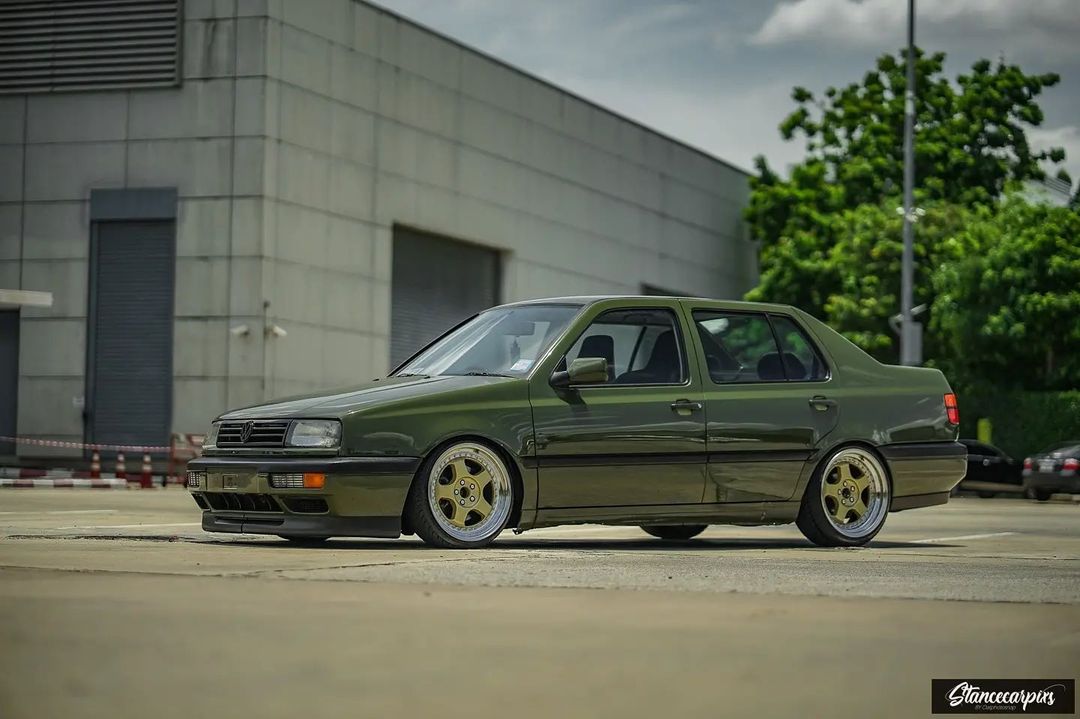 Watch the progress and find out more about these awesome cars by visiting the Instagram profile of the owner: @coronamafia!
Photos by IG @stancecarpixs
Stay tuned for more convertible car reviews on Eurolism.com – Follow us on social media, and share this write-up if you enjoyed reading it!
Matt Grabli
Matt is an automotive writer and journalist with more than 10 years of experience in the field of aftermarket modifications. He enjoys the diversity of the modern European car culture and appreciates it in every aspect.