Stanced 1993 VW Vento/Jetta MK3 on 17" OZ Pegasus Rims From Thailand – Part 4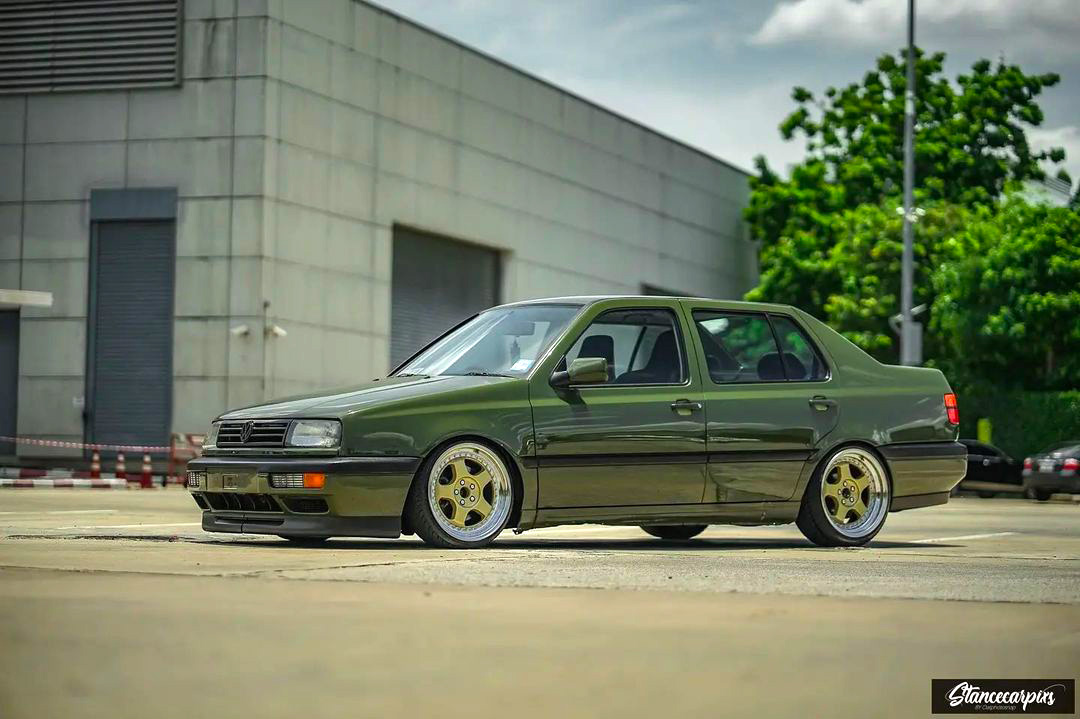 Continuing our previous article dedicated to a small privately owned European car collection from Bangkok, Thailand, we're taking an in-depth look at the 1993 VW Vento/Jetta MK3 owned and modified by Chet Sriprawatkun.
Being a long-term fan of European sports cars of the 90s, he's always had a soft spot for Volkswagens, and formed his own vision of a perfect Golf/Jetta/Vento MK3 build. As soon as he managed to find a proper example for his project, the modification process began.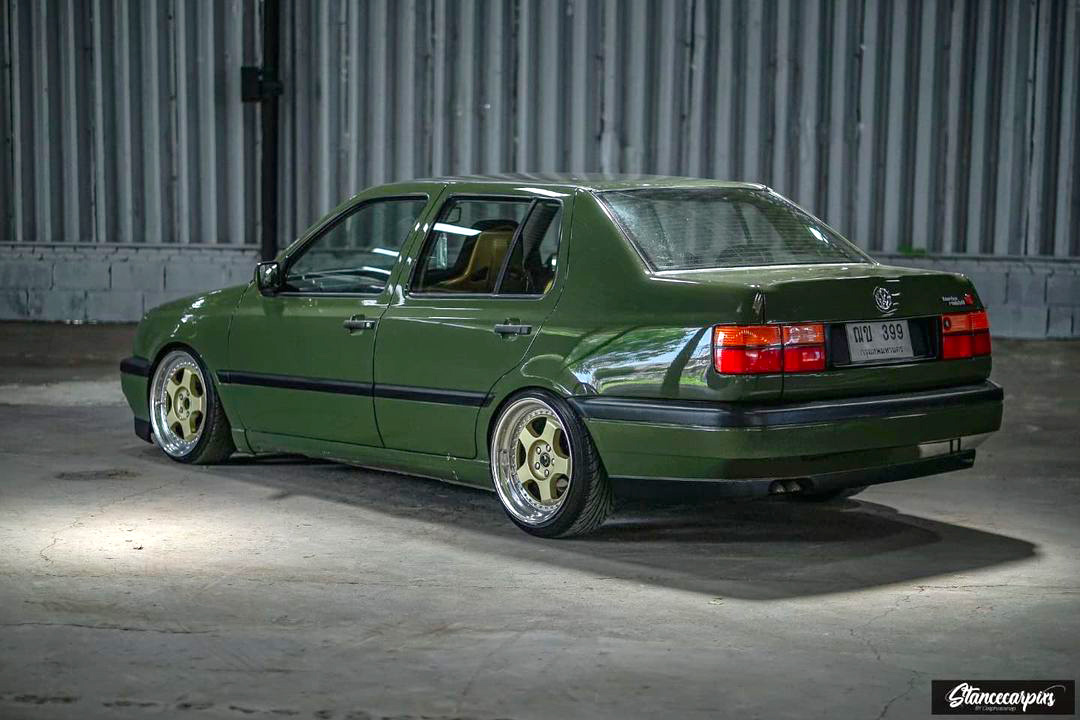 Being a sophisticated car guy and a creative mind, he's always looking for something different and doesn't mind it to be challenging, so no compromises on parts selection were made while putting the car together. Like many of us, the main things that he was focused on were the clean look and low stance.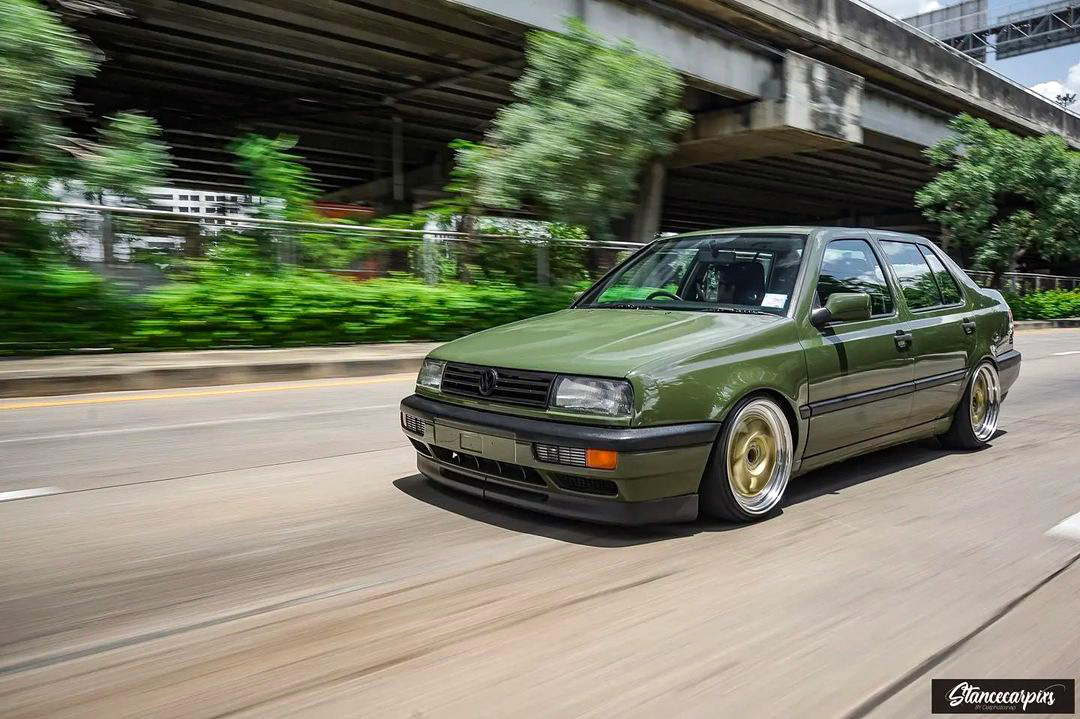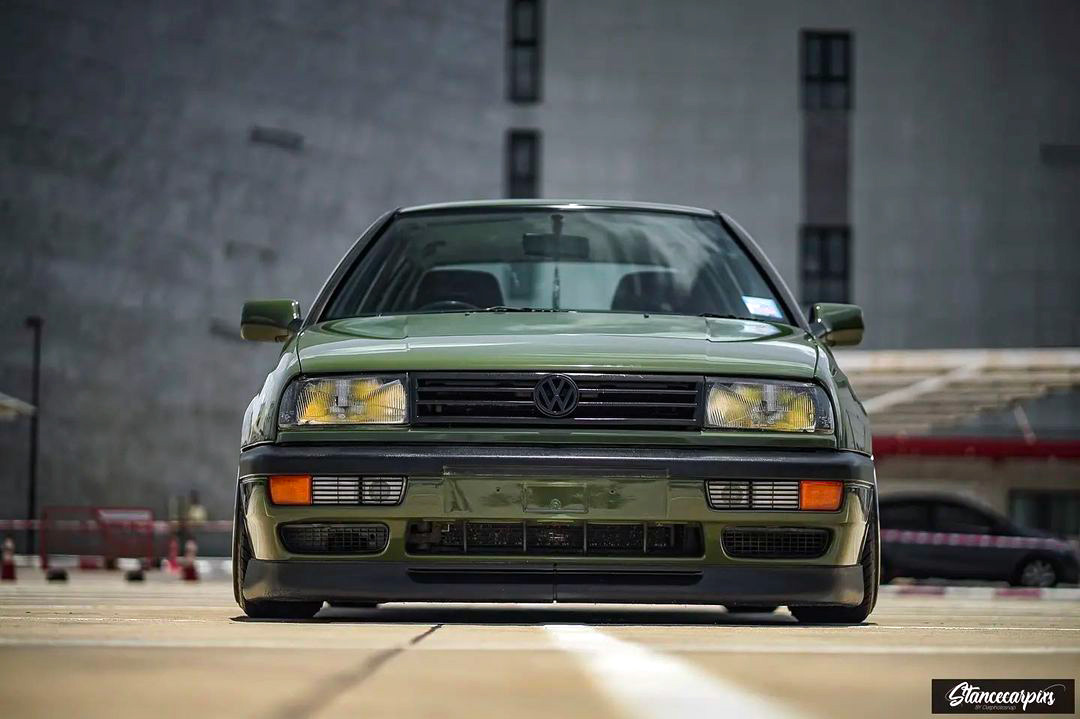 The car is powered by Volkswagen's famous VR6 engine mated to 5-speed manual transmission. It was painted in dark olive drab green color which looks perfectly well on this MK3.
Continuing the exterior theme you can notice a Golf MK3 front end conversion with Morette Headlights, Mattig headlight eyebrows and Kamei sport grille. Down below is the NKB power front half spoiler.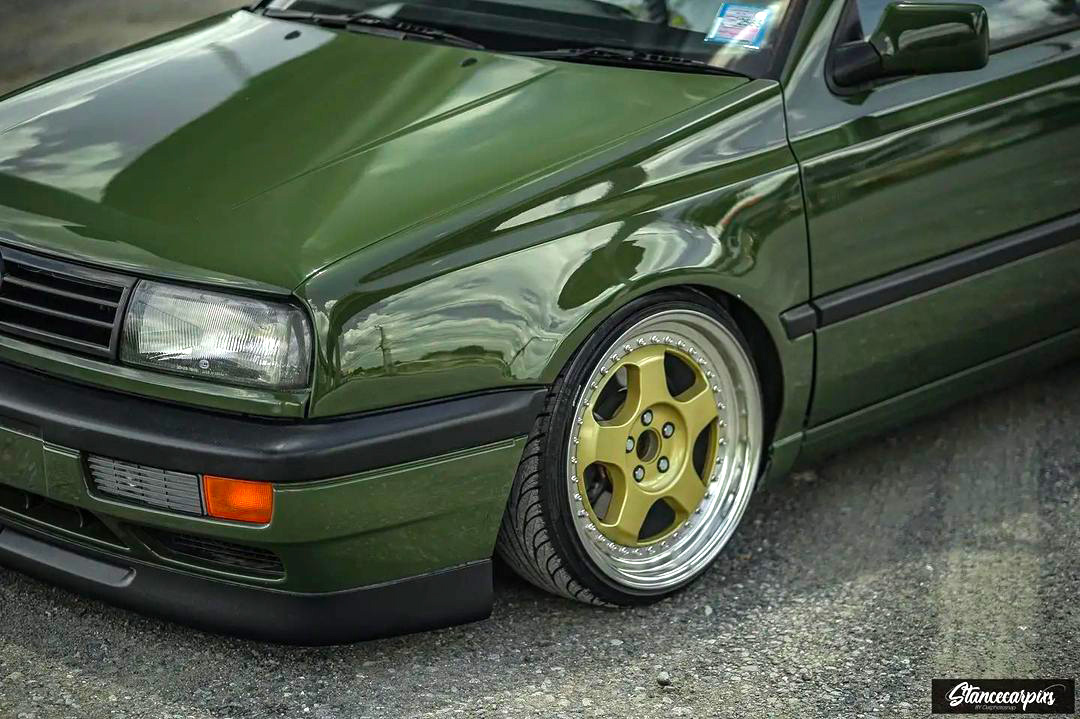 Despite the radically low stance, this custom VW build is static and sits on ST performance suspension and a set of staggered custom spec OZ Pegasus wheels sized 17×8 up front and 17×9 on the back. Two tone rims with gold center-pieces and polished lips look particularly well in combination with the exterior color of the car.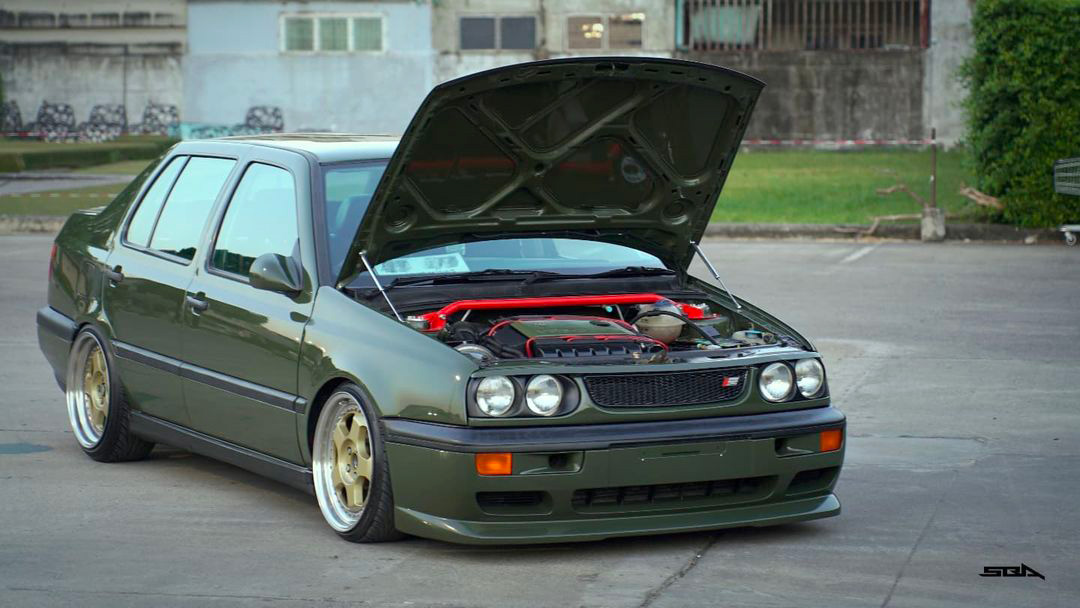 Inside you'll notice the stylish Wolfsburg MK1 streering wheel, genuine Bon Jovi shift knob and pair of Reacro A8 sport seats.
1993 VW Vento MK3
Engine size, mods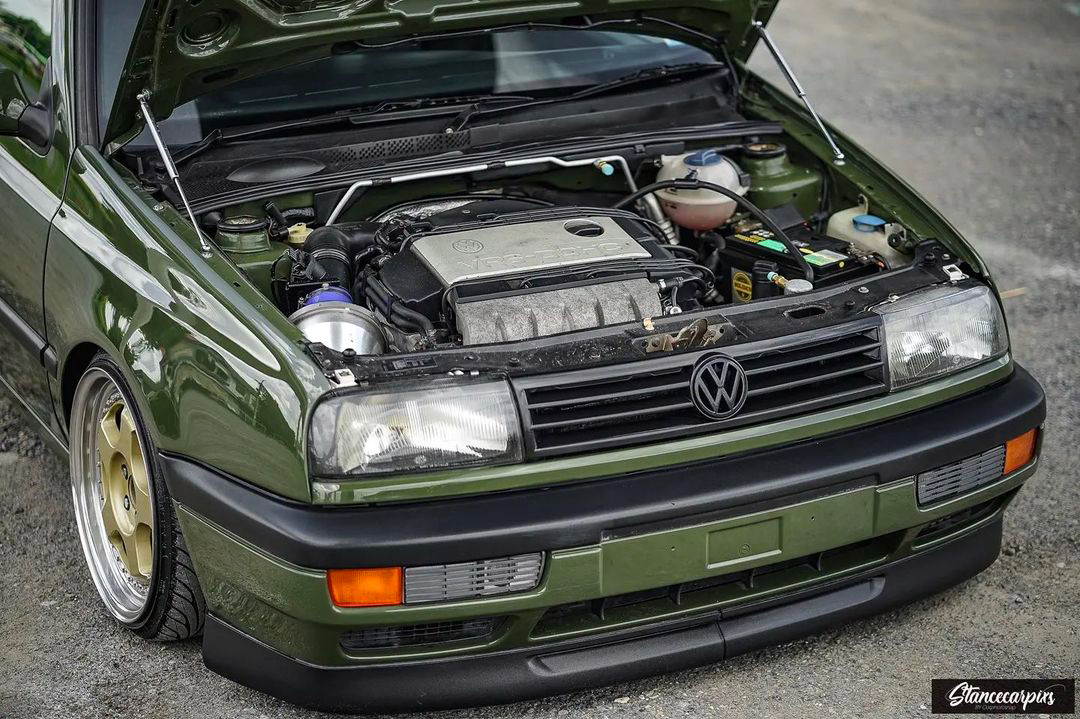 Suspension
ST Suspension Kit
Willwood front caliper
Neuspeed front sway bar
Neuspeed rear sway bar
Wiechers sport front strut bar
Wiechers sport rear strut bar
OZ Pegasus 17″ custom spec
Front 17×8 et+30
Rrear 17×9 et+24
Face off Golf MK3
Morette Headlight
Mattig headlight eyebrow
Kamei sport grill
NKB power front half spoiler
Wolfsburg MK1 streering wheel
Bon Jovi shift knob
Reacro A8Watch the progress and find out more about this Volkswagen Vento MK3 project by visiting the Instagram profile of the owner: @coronamafia!
Stay tuned for more project reviews on Eurolism.com – Follow us on social media, and share this write-up if you enjoyed reading it!
Matt Grabli
Matt is an automotive writer and journalist with more than 10 years of experience in the field of aftermarket modifications. He enjoys the diversity of the modern European car culture and appreciates it in every aspect.